Call us for free now
Book with an expert for free:
+44 20 8068 3176
Prefer us to call you? Drop your number in the box:
24 hours a day, 7 days a week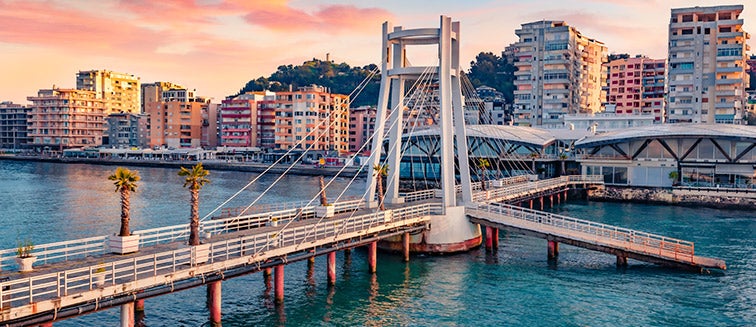 What to see in Albania
Durres
Tourist attractions Durres
Nestled along the captivating Adriatic coast of Albania, Durres is a timeless and vibrant city that calls out to travelers with its rich history and sun-kissed beaches. As one of the oldest cities in the country, Durres is steeped in antiquity, boasting ancient ruins, archaeological wonders, and a lively atmosphere that reflects the enduring spirit of Albania.With its golden sands and azure waters, Durres offers a perfect blend of cultural exploration and beachside relaxation, creating a destination that promises an enchanting and unforgettable journey.