Call us for free now
Book with an expert for free:
+44 20 8068 3176
Prefer us to call you? Drop your number in the box:
24 hours a day, 7 days a week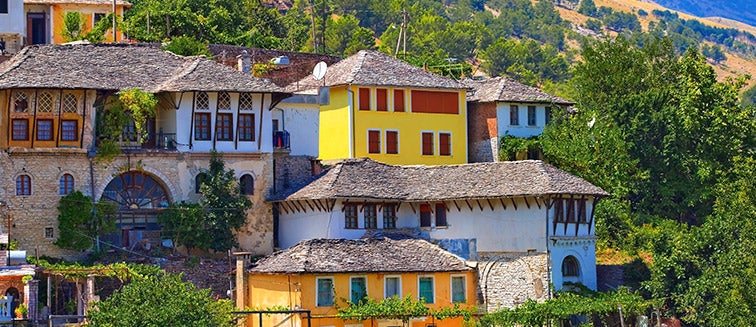 What to see in Albania
Gjirokaster
Tourist attractions Gjirokaster
Nestled amidst the rugged landscapes of southern Albania, Gjirokaster is an enchanting and historic city that beckons travelers to embark on a soul-stirring journey of discovery. As a UNESCO World Heritage Site, Gjirokaster is a living museum of Albanian culture and architecture, boasting a unique blend of Ottoman and Albanian influences that create a captivating ambiance. Perched on the slopes of the majestic Gjerë Mountains, this picturesque city offers a perfect escape for those seeking a harmonious blend of cultural exploration and natural beauty. With its charming cobblestone streets, ancient stone houses, and warm hospitality, Gjirokaster promises an inspiring and transformative experience, where the past comes alive in the present.
OUR BEST TRIPS TO GJIROKASTER