Call us for free now
Book with an expert for free:
+44 20 8068 3176
Prefer us to call you? Drop your number in the box:
Mon. to Fri.: available 24-hours Sat. and Sun.: 8am - Midnight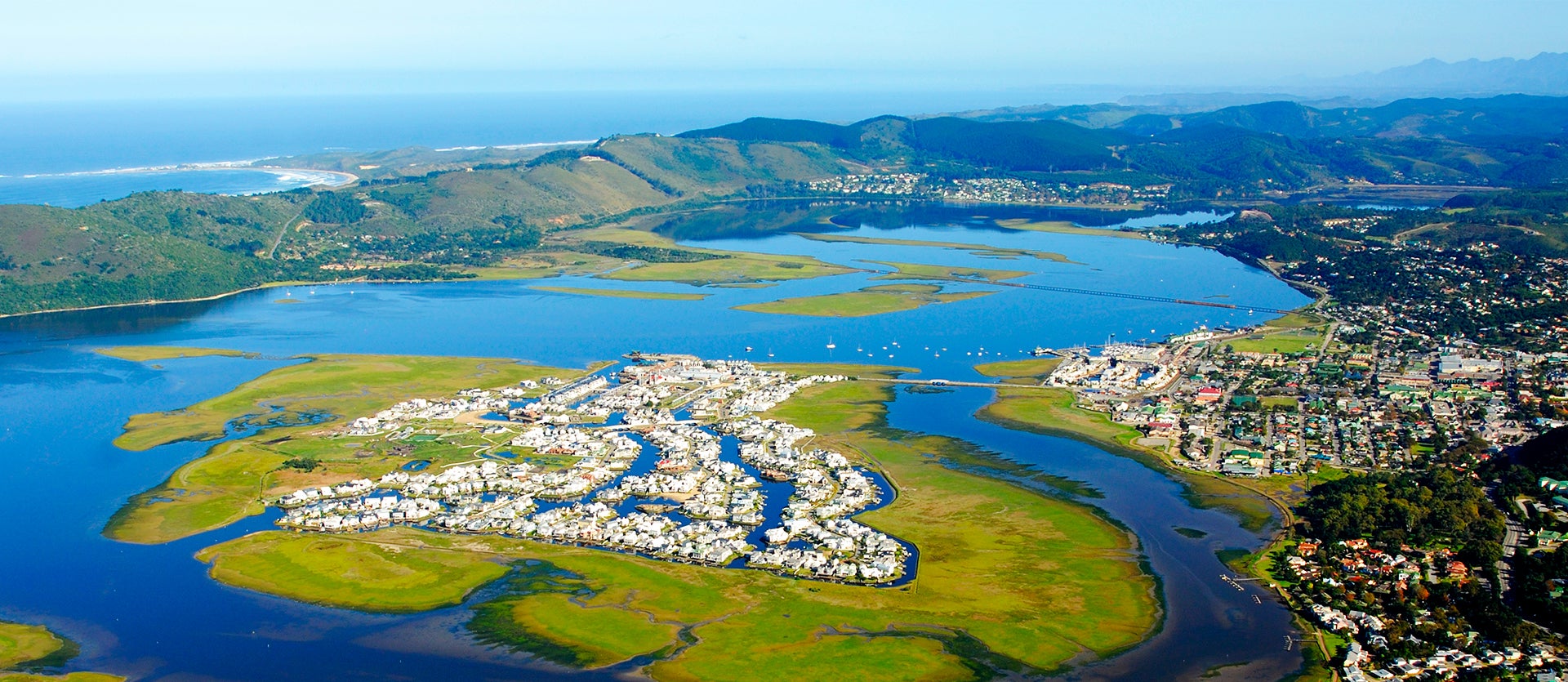 What to see in South Africa
Knysna
Tourist attractions Knysna
Knysna, an unmissable stop on South Africa's spectacular Garden Route, is located in the Western Cape region. A natural paradise of verdant forests, golden beaches and turquoise lagoons, holidays in Knysna are popular with local and international tourists alike. A haven for outdoor activities, its modest population and rich natural environment make it a tranquil destination for relaxation, sports and immersion in the unspoilt scenery of South Africa's coastline.
Famous for its excellent seafood restaurants and fresh oysters, a trip to Knysna is often included as part of a classic Garden Route tour. Nestled between the warm Indian Ocean and the spectacular Outeniqua Mountains, the town offers activities and attractions to suit all tastes. Catamaran sail the lagoon, go craft shopping, kloofing in the canyons, hike nature trails, take part in a cycling event or simply take in the sights with a glass of local wine at a waterfront bar. Knysna is also popular with golf enthusiasts, with several courses within easy reach of the town. Nearby, the former Millwood gold mines offer a glimpse of the town's heritage, while protected nature reserves such as Featherbed and Pledge keep the most spectacular landscapes pristine and untouched by human interference.
If you visit Knysna, be sure to check out the town's thriving cultural calendar. From food and oyster festivals to Mardi Gras and speedway races, there's always something to do in Knysna. Plus, with mild winters and warm summers, the best time to travel to Knysna is any time of year. So, if you're planning a trip along the Garden Route, don't forget to spend some time in this beautiful town.
What to see in Knysna
One of Knysna's most famous natural attractions is its extensive indigenous forests. The largest forest complex in the country, the Knysna Forest covers some 568 square kilometres. The backbone of the incredible Garden Route, visiting the forest is one of the best things to do in Knysna if you yearn to reconnect with nature. Ancient trees, exotic ferns and a dense canopy of milkwood forest create a stunning natural spectacle, best enjoyed by following one of the several hiking trails that wind through the forest. In addition, the Knysna Forest is home to a variety of unique bird and animal species, such as the elusive Knysna lourie and possibly elephants, although sightings are extremely rare.
If you want to see elephants during your trip, the Knysna Elephant Park is one of the most exciting places to visit. Located halfway between Knysna and Plettenberg Bay, this sanctuary is dedicated to the conservation of African elephants. Many of the elephants here are abandoned orphans, rescued from other game reserves in South Africa. It is considered a must-see because the elephants at the sanctuary are very familiar with humans, allowing visitors to get close to the wildlife.
For totally different landscapes, one of the best places to visit in Knysna is the Featherbed Nature Reserve. Situated on the western headland of Knysna's dramatic 'Heads', the reserve is accessible by ferry from Knysna Harbour. Featherbed is a private reserve and visitor numbers are limited to cause as little impact as possible on the spectacular coastal ecosystem. Highlights include the views from the top of the headland and the charming open-air restaurant.
For a deeper insight into the heritage of this part of South Africa, a trip to the Millwood Goldfields is a highlight of any trip to Knysna. The long-abandoned old mine is tucked away in the forests of Knysna and was the site of one of South Africa's first gold mines. Today, visitors can gaze at the old mining buildings, like a ghost town frozen in time, and learn more about the events that took place here since the mid-19th century.