Call us for free now
Book with an expert for free:
+44 20 8068 3176
Prefer us to call you? Drop your number in the box:
24 hours a day, 7 days a week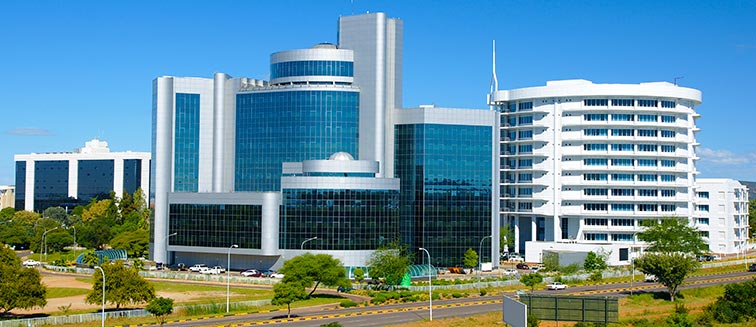 What to see in Botswana
Gaborone
Tourist attractions Gaborone
The capital of Botswana, and home to a large percentage of the population, Gaborone has historically been one of the fastest-growing cities in the world. From the 1960s, after the country's independence, the city grew quickly thanks to the influx of Batswana from the surrounding villages and towns, attracted by the opportunities posed by a modern life in the city. As Botswana's economy has benefited from the rich resources of its diamond mines, so Gaborone has grown in size and importance and although a quiet city with perhaps few tourist attractions, it is the best place to experience modern city living in Botswana, away from the national parks and vast open plains.
The city is named after Chief Gaborone, leader of the Batlokwa people, and a man who once controlled a huge swathe of land in Botswana. The inhabitants of the city showcase a beautiful mix of cultures and traditions. Restaurants in the cities are numerous and there is a big focus on experimental cuisine, and nightlife and entertainment is plentiful, making it a great city to immerse yourself in the exciting atmosphere of modern Africa. The neighbourhoods of the city wrap around the clearly defined city centre, which is based around the train station and the government buildings of Khama Crescent.
The small Gaborone Game Reserve, a stone's throw away from the city itself, is easily accessible and a good introduction to what to expect from Botswana's more prestigious parks and reserves. Visitors to Gaborone mustn't miss out climbing Kgale Hill, which sits 100 metres above the city and provides a fantastic vantage point to look out over the city and beyond into the vast plains. Locals enjoy meeting there on hazy weekday evenings.
Tourist attractions botswana