Call us for free now
Book with an expert for free:
+44 20 8068 3176
Prefer us to call you? Drop your number in the box:
24 hours a day, 7 days a week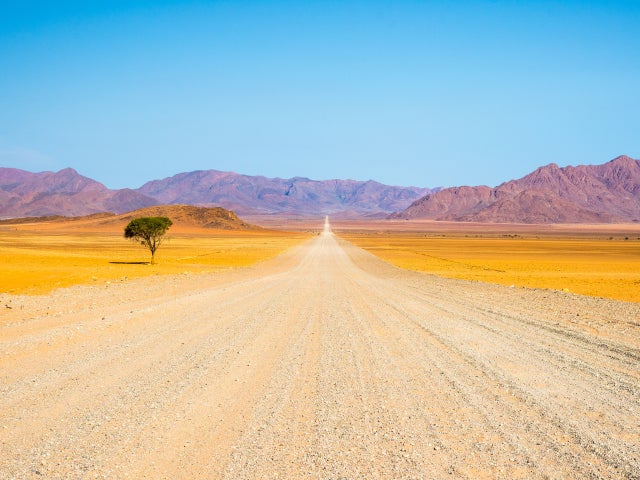 What to see in Namibia
Namib Naukluft
Tourist attractions Namib Naukluft
Namib-Naukluft National Park is one of Namibia's most popular destinations and one of the largest national parks in Africa. It spans over 49,000 square kilometers and is located in the coastal region of the country, encompassing a wide variety of natural landscapes and ecosystems. The park is known for its impressive red dunes, which rise up to 300 meters high and are some of the highest in the world. It also boasts spectacular canyons, rugged mountains, salt flats and extensive bush plains.
Namib-Naukluft National Park is home to a wide variety of wildlife, including antelope, jackals, cheetahs and lions, as well as numerous birds and reptiles. It is also a popular destination for nature lovers, who can enjoy bird watching, hiking, mountain biking, safari and other types of outdoor adventures. The park is especially impressive during sunrise and sunset, when the sunlight creates a spectacle of colors on the dunes and surrounding landscapes.
OUR BEST TRIPS TO NAMIB NAUKLUFT