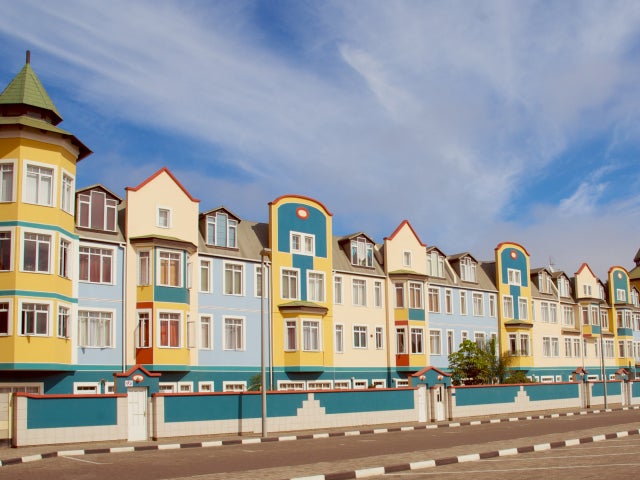 What to see in Namibia
Swakopmund
Tourist attractions Swakopmund
Swakopmund is a coastal city founded in 1892 and was the main port for the German colony until 1915. Located in the west of Namibia, 360 km separates it from the capital and 33 km from Walvis Bay and it has 44,000 inhabitants.
A portion of Germany but in the middle of Africa. This could describe the second city of the country, with its colonial architecture of colourful wooden facades, well-kept streets full of palm trees, a huge beach with its promenade, restaurants, cafes, terraces, art galleries and museums.
The most representative buildings are the prison, Altes Gefaengnis, the Woermannhau where the military museum is, the old hospital, the residence of the President, the former hotel Hohenzollern, the aquarium and the local history museum.
Swakopmund is the first resort in the country and the preferred holiday destination for Namibians, especially for lovers of extreme sports such as parasailing, sandboarding or sand skiing, diving, in addition to panoramic flights over the desert, deep sea fishing and horseback riding.
Swakopmund is an essential urban centre to visit on a trip to Namibia. Thanks to a marked German essence and a great jovial atmosphere, the visitor is always seduced by this small town nestled between the Atlantic coast and the immensity of the desert.

Do you want expert advice?
We can help you choose the best destination for your trip.