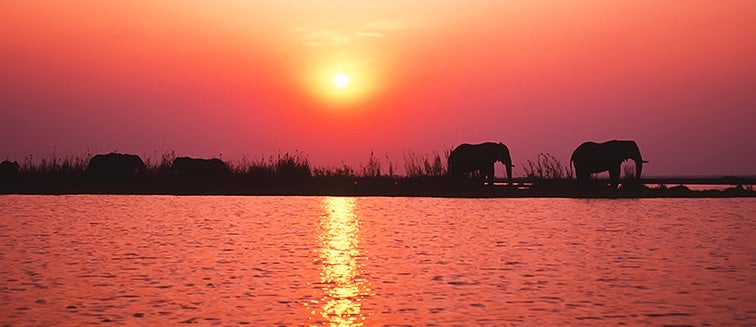 What to see in Zimbabwe
Lake Kariba
Tourist attractions Lake Kariba
Lake Kariba was formed in 1958, following the construction of the Kariba dam, which resulted in an enormous reservoir. Kariba is an emblematic destination, with its sparse trees which reach the turbid waters, which are home to hippopotamuses and sly crocodiles. On the shores of the lake live a range of animals, from elephants to plains game and predators.
OUR BEST TRIPS TO LAKE KARIBA

Do you want expert advice?
We can help you choose the best destination for your trip.