Call us for free now
Book with an expert for free:
+44 20 8068 3176
Prefer us to call you? Drop your number in the box:
24 hours a day, 7 days a week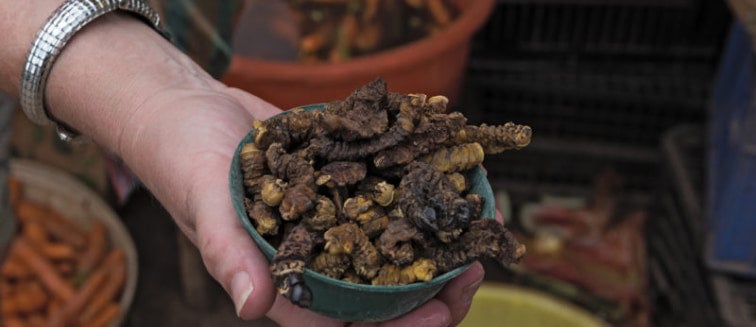 Food In Zimbabwe
What to eat in Zimbabwe? From worms, to chicken stew, peanut butter and corn bread. The variety of flavours and textures is surprising. As in almost all African countries, Zimbabwe's cuisine is characterised by its intense and well-defined flavours thanks to the use of spices and herbs in most of the recipes they prepare. This country has a very rich and tasty culinary culture whose dishes stand out, in addition to their flavour, also for the ease of their preparation. The trick is to use high-quality raw materials.
Meat products of all kinds predominate in the diet of the people of Zimbabwe. Chicken, pig, cow, goat and sheep are used to cook different types of stews which are accompanied with various ingredients of vegetables and cereals. The simplest version of these dishes is preparing them fried or grilled.
Another main ingredient in the diet of the Zimbabwean people is fish. Especially freshwater fish. Usually, they are cooked on the grill and eaten with rice or corn. Sometimes they are also prepared with different types of vegetables, both cooked and raw. Another of the most striking features of the cuisine of this country is the result of a balanced combination of British and traditional Zimbabwean cuisine. Vegetarian travellers will find a variety of sub-tropical products and very high-quality options.
Sadza
It is a star food for the people of the country, essential for them. It is a kind of bread prepared with corn flour. The mixture is moulded with the hands to form balls. They can be cooked alone or with peanut butter, one of the most-used products in the region. They are usually accompanied with beef stew and covo. Covo is a type of vegetable which resembles chard and is cooked with onion, garlic and peanut butter.
Mopane Worms
One of the foods to try in Zimbabwe are worms. This dish is the one that most tourists tend to reject and only some are encouraged to try it. However, it is considered a real delicacy. Mopane worms are a very particular species which are only found in the tree of the same name. They are prepared in various ways and can be eaten as a stew, fried and crispy. Their percentage of proteins is higher than that of veal, so they are a highly nutritious food.
Muriwo Unedovi
This consists of a plate of green cabbages prepared with a rich peanut butter sauce. In addition to cabbage, you can use any other green soybean vegetable such as spinach, pumpkin leaves, etc. Sometimes it is accompanied by rice or Sadza. It is a recipe which is very simple to prepare and very cheap.
Maheu
This is the most well-known and common drink in Zimbabwe. It is made of corn and prepared with the leftovers of Sadza, which is called Munya. It is therefore a very cheap drink which can be bought or prepared at home. It brings energy and vitality.
Mabhonzo emombe
One of the dishes which is most appreciated by Zimbabweans. It is a stew prepared with beef bones. It is cooked with other ingredients such as vegetables or beans and is accompanied by the ever-present Sadza.
Nyama
One of the typical dishes of Zimbabwe based on meat, in this case veal. It is usually cooked with leaves of different vegetables or with beans. It has a delicious flavour and its preparation is very simple. It is served with rice or sadza.
Kapenta
It is known as kapenta, a fish of Lake Tanganyika, although it is also frequently found in the Zambezi River, which extends its waters between Zambia and Zimbabwe. It is a very small fish which is eaten as a snack while walking through the streets of the city. It can also be included in sauces and served with rice and sadza.
Muriwo na Nyama
This recipe of Zimbabwe's cuisine is also known as "highland stew" or "highfields stew".The idea of this dish was born in one of the high districts of Zimbabwe, hence its name. It is a very popular and homemade dish which consists of a tasty stew of meat and green leaves.
Traditional chicken stew
Another traditional stew of Zimbabwe's cuisine. It is characterised by its enormous variety of flavours, since it is prepared with a lot of different spices. The chicken is cooked in a rich tomato sauce and thus acquires all its flavours. It is almost always accompanied with rice.
Muboora
Muboora is a soup which is cooked with meat and pumpkin leaves and is a delicious first course to eat in Zimbabwe. The meat and vegetables are prepared as a curry made with fresh cream or peanut butter. It is accompanied with Sadza.
OUR BEST TRIPS TO ZIMBABWE