Call us toll-free now
Book with an expert for free:
1-888-488-0592
Prefer us to call you? Drop your number in the box:
24 hours a day, 7 days a week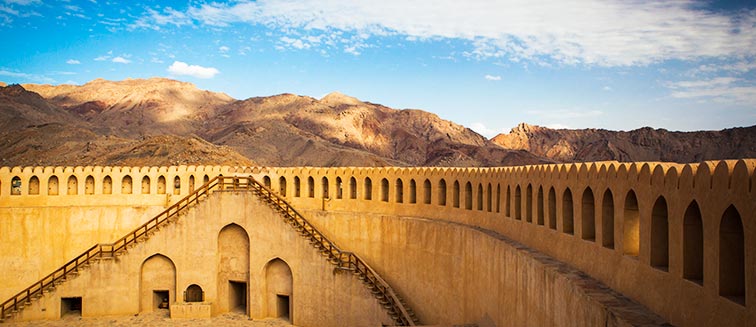 What to see in Oman
Nizwa
Tourist attractions Nizwa
An ancient city, formerly the capital of Oman in the 6th and 7th centuries, Nizwa is a palm-lined jewel in the crown of Oman. It is the second most popular city for visitors after Muscat and is dubbed the 'Capital of Islamic Culture' for good reason as it takes pride in its heritage and endeavors to preserve it.
The main focal point of the city is the 17th-century Nizwa Fort, which is characterized by an impressive cylindrical tower, originally a lookout point for defending the city. Nizwa is the perfect place to buy unique artisan handicrafts, particularly in the city souq and the goat market on a Thursday and Friday morning offers great insight into the daily life of locals here.
Copyright 2013-2023 Exoticca. All Rights Reserved.
80 Southwest 8th Street Brickell Bayview, Miami, FL 33130, United States