Call us toll-free now
Book with an expert for free:
1-888-488-0592
Prefer us to call you? Drop your number in the box:
24 hours a day, 7 days a week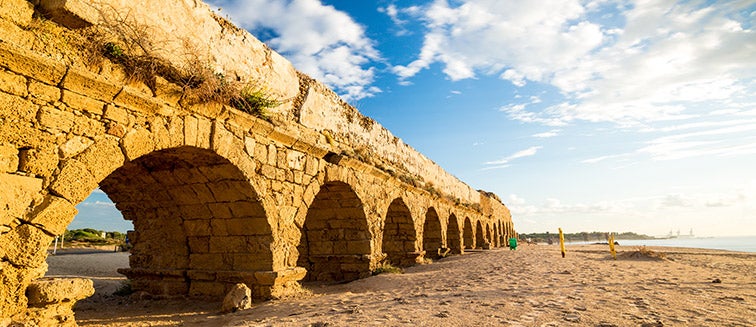 What to see in Israel
Caesarea
Tourist attractions Caesarea
Caesarea is a city that exudes history, beauty, and charm. Its ancient roots date back to the time of Herod the Great, who built the city to honor the Roman Emperor Caesar Augustus. Throughout the centuries, Caesarea has been home to many different civilizations, each of which has left its mark on the city's rich cultural tapestry. Today, it is a bustling modern city that offers a unique blend of old-world charm and contemporary amenities.
What to see/do in Caesarea:
Caesarea is a city that is brimming with fascinating sights and experiences. From the National Park, where you can explore the ancient ruins of the city's Roman theater, hippodrome, and aqueduct, to the Old City, where you can stroll through the picturesque streets, marvel at the well-preserved Crusader fortress, and soak in the tranquil beauty of the harbor.
We don't have any trips to Caesarea at the moment.
Subscribe to our newsletter to not miss any trips
In compliance with the Data Protection Regulation, we inform you about your rights in our privacy policy and Cookies policy
Copyright 2013-2023 Exoticca. All Rights Reserved.
80 Southwest 8th Street Brickell Bayview, Miami, FL 33130, United States