Call us toll-free now
Book with an expert for free:
1 778 807 9750
Too much? We'll call you. Drop your number in the box:
24 hours a day, 7 days a week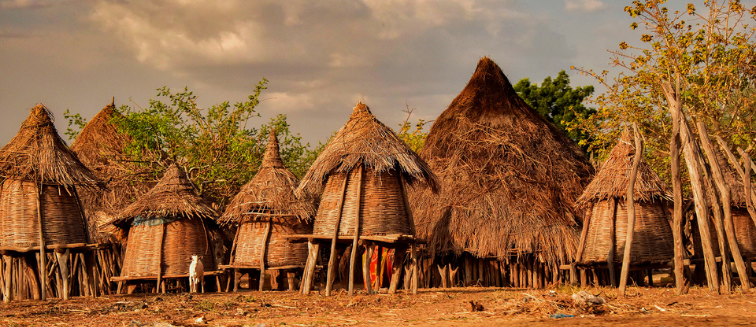 What to see in Madagascar
Isalo National Park
Tourist attractions Isalo National Park
Located close to the town of Ranohira, Isalo National Park is one of Madagascar's most visited natural parks. Nestled in the southwest of the island and covering an area of around 800 square kilometres, Isalo is a natural rock mastiff, home to a spectacular variety of landscapes, reminiscent of the great plains of western America.
Savannah, desert and canyons combine to create an epic environment that plays host to Madagascar's most famous inhabitant: the lemur. In fact, if you travel to Isalo National Park you have the chance to spot several lemur species including the iconic ring-tailed lemur, the red-fronted lemur and the nocturnal grey mouse lemur. Over 100 bird species can also be seen within the park and if you visit Isalo, be sure to keep an eye out for the elusive Benson's rock thrush and the Madagascan ibis. The park also encompasses a number of rivers, streams and waterfalls and has a maximum elevation of 1,268 metres. As well as being one of Madagascar's top hiking destinations, Isalo is also the traditional home of the nomadic Bara people and is the site of several burial grounds. 
The best time to visit Isalo is any time of the year since the climate is largely warm and dry, although December, January and February are considered the wetter months. With hiking trails ranging from easy 2-hour walks to week-long treks, there's a variety of ways in which to experience the vast beauty and diversity of Isalo National Park.
Things to do in Isalo National Park
As you explore this rich landscape, you'll discover an array of things to do and see in Isalo National Park. Among the most well-known sights in the park is the famous Isalo Window. Located in the south, close to the RN7 highway, this large square-shaped rock structure perfectly frames the setting sun so it has become a popular attraction with visitors looking to snap the perfect sunset photo. 
Although there are a variety of hiking trails to choose from if you visit Isalo National Park, the most popular route is the trail to Piscine Naturelle. This 3-kilometre trail winds through several unique ecosystems comprised of eroded cliffs, Tapia trees and stone caves before finally ending at a crystal clear natural pool, fed by a cascading waterfall. There's plenty of opportunities to spot wildlife along the way before cooling off in this refreshing oasis at the end. 
Another one of the most interesting things to do in Isalo National Park is to walk the Canyon de Makis trail. Although the route is short it passes through the dramatic backdrop of canyons and gorgeous and also includes a former royal village, complete with ancient ruins the remains of royal baths and tombs.
OUR BEST TRIPS TO ISALO NATIONAL PARK
Copyright 2013-2023 Exoticca. All Rights Reserved.
Exoticca Travel Canada Inc 229 Yonge St Suite 400 Toronto, Ontario M5B 1N9 Canada