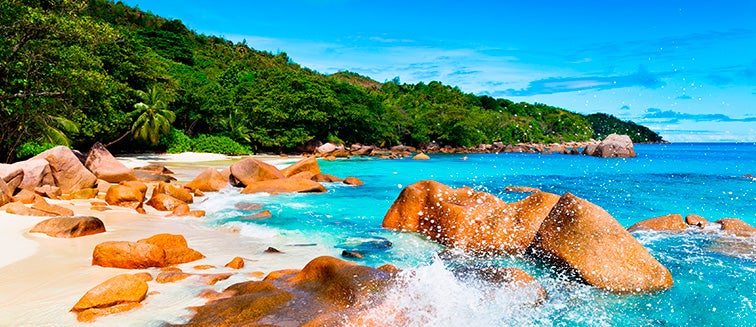 What to see in Seychelles
Praslin
Tourist attractions Praslin
The second largest island in the Seychelles situated 44 kilometres northeast of Mahé. The island was once a hideout for pirates and Arab traders. In 1768 it was renamed Praslin in honur of the French diplomat César Gabriel de Choiseul, Duke of Praslin. Praslin is a well known tourist destination, with many beaches and hotels. There are also tropical forests, home to birds such as the Seychelles Bulbul and endemic Black Parrot.
We don't have any trips to Praslin at the moment.
Subscribe to our newsletter to not miss any trips
In compliance with the Data Protection Regulation, we inform you about your rights in our privacy policy and Cookies policy

Do you want expert advice?
We can help you choose the best destination for your trip.