Call us toll-free now
Book with an expert for free:
1 778 807 9750
Too much? We'll call you. Drop your number in the box:
24 hours a day, 7 days a week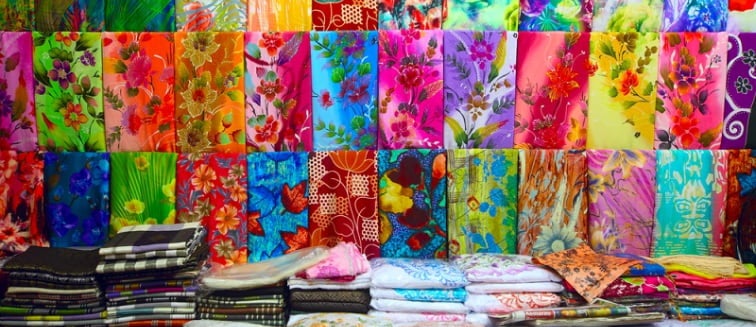 Shopping in Seychelles
If you are looking for souvenirs from Seychelles you should read this.
The typical products which you can buy in Seychelles will surprise you because of its unique and different character. This group of 115 islands in the Indian Ocean is a tropical paradise with some very original souvenirs.
Just as the population of the archipelago has mostly French and African roots, it also hosts a significant Indian and Chinese minority. The natural beauty of the Republic of Seychelles attracts millions of travelers every year.
The typical products of Seychelles are very interesting, especially because they come from nature. Pay attention to the most outstanding souvenirs to buy in Seychelles during your trip.
Sea Coconut
The endemic palm trees of the islands provide the sea coconut as a result, and with it a lot of decorative objects are made, which are very appreciated by locals and foreigners. Such is its value as a single species that this fruit is protected by law. If you want to take a sea coconut, you have to have the proper certification, otherwise there are potential jail sentences.
Its original shape makes these fruits a perfect claim as a souvenir to buy in Seychelles. For this reason, before selling it, they empty it; in this way they prevent it from being planted elsewhere in the world. Its size and weight are quite significant, weighing up to 5 kilos empty. So, if you choose this souvenir, prepare some space in your suitcase to take it with you.
Fabrics
Another of the most typical souvenirs to buy in Seychelles are its silk and cotton fabrics. With these materials the artisans design some beautiful batik, dyed by hand with natural dyes. The variety of colours and the originality of the designs make these fabrics the perfect gift after visiting the country.
These multicoloured Indian cotton fabrics are of great quality; if we add to this that they are made by hand, their value increases considerably. To get a sample of this valuable craft, you can haggle in the markets, in the rest of the establishments the price is fixed.
Bamboo Crafts
In many of the country's markets you can see bamboo objects: ashtrays, bags, mats, and many more. Craftsmen hand-work the bamboo to create accessories and objects which are sold at market stalls as souvenirs of Seychelles.
If you can't decide what to buy in Seychelles, a bamboo object will always make you look good, either to give as a gift, or to have as a souvenir of your journey. Come to the market of Sir Selwyn-Clarke to find the most varied creations.
Spices and tea
The Indian influence in Seychelles is noticeable in the use of spices, curry, cinnamon, vanilla, chilli, and many more, waiting for you in the market stalls. The same goes for tea, another day-to-day protagonist of the lives of the inhabitants of the islands.
In the market of Sir Selwyn-Clarke there is also a great variety of spice and tea stalls, also in Victoria Market, where besides souvenirs, you can buy fresh fruits and fish and taste the rich cuisine of the country.
Yi-King Essential Oils
This famous brand of high-quality essential oils has conquered the world of cosmetics. The brand, the idea of a French specialist in aromatherapy, has its origin in the island of Mahe. From there, it has become popular in half the world, not only for being made with natural ingredients, but also for being personalised treatments.
Yi-king products take into account the person's date of birth, as well as elements of Chinese medicine, to create the perfect blend of oils. Take advantage of your trip for a private consultation and get a personalised aromatherapy kit. You can also buy their creams and essential oils in most of the hotels and resorts on the islands.
Jewelry with pearls and coconut
Jewelry made with coconut abounds in the souvenir stalls: necklaces, bracelets, pendants, rings, etc., which sometimes also use pearls to give beauty to their designs. Of course, not all pearls are authentic, so you'll have to beware of fakes.
If you want to take a quality jewel designed with the true spirit of Seychelles, the brand Kreolor has stores in Mahe, La Digue and Praslin. In these establishments, you will not have to doubt the authenticity of the products, but you will have to pay the price.
Other typical products to buy in Seychelles are the rum and beer of the islands. Beer lovers have the Seybrew, which has been manufactured in Mahe since 1971, and you'll find it in most stores. As for the rum, Takamaka is a spiced rum with different varieties for those who want to take a different souvenir.
Now you know the typical products of Seychelles, so when you plan your trip, don't forget to include some of the places to buy them.
Copyright 2013-2023 Exoticca. All Rights Reserved.
Exoticca Travel Canada Inc 229 Yonge St Suite 400 Toronto, Ontario M5B 1N9 Canada