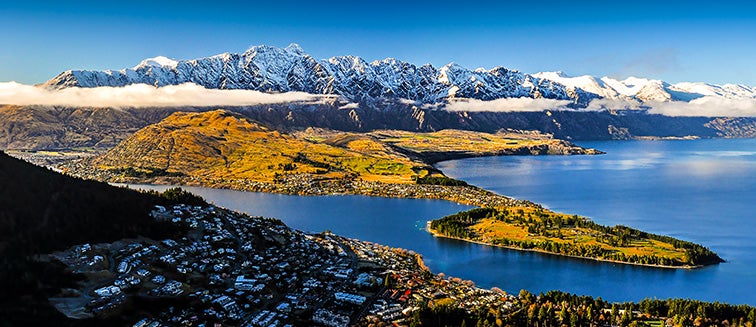 australia and new zealand
What to see in New Zealand
Queenstown
Tourist attractions Queenstown
A striking beauty and strong emotions await you in Queenstown. You may know Queenstown for its Hobbits, as much of the Lord of the Rings was shot in this area. Many extreme sports fans come to Queenstown to enjoy kayaking, bungee jumping, white water rafting, hiking or skiing.

Do you want expert advice?
We can help you choose the best destination for your trip.