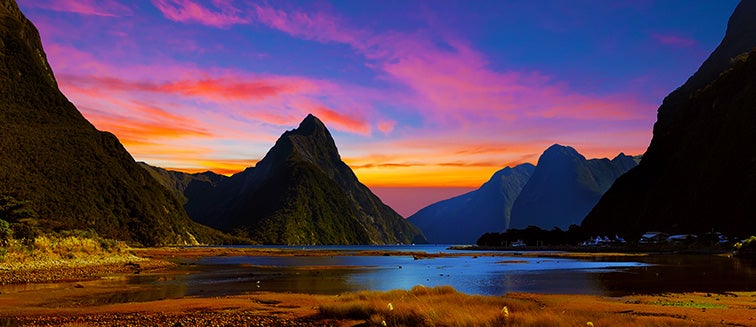 What to see in New Zealand
Milford Sound
Tourist attractions Milford Sound
The spectacular fjord of Milford Sound is the star of the Fjordland National Park, created by thousands of years of glacial action. This has shaped a waterfall-filled curtain of emerald green which is perfect for hiking, cycling and kayaking. The frequent downpours only reinforce the beauty of the South Island, causing numerous cascades to tumble from the cliffs.
We don't have any trips to Milford Sound at the moment.
Subscribe to our newsletter to not miss any trips
In compliance with the Data Protection Regulation, we inform you about your rights in our privacy policy and Cookies policy

Do you want expert advice?
We can help you choose the best destination for your trip.