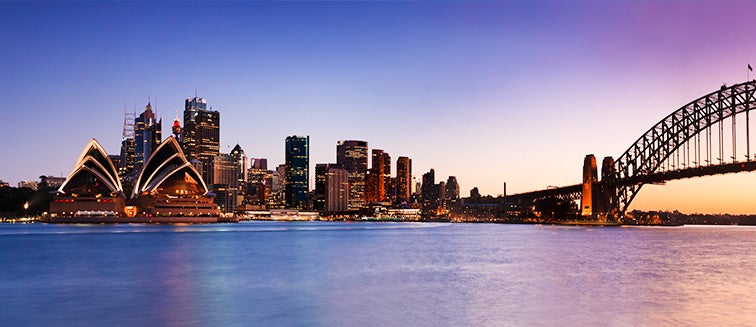 What to see in Australia
Sydney
Tourist attractions Sydney
Although the capital is Canberra, Sydney is far more interesting for the tourist and also the point of entry for most international flights. Don't miss the famous Sydney Opera House designed by Danish architect Jørn Utzon. As well as its beautiful bay, Sydney enjoys a lively night life and a wealth of fashion shops with original designs that have reached the international market, such as the ubiquitous UGG boots.

Do you want expert advice?
We can help you choose the best destination for your trip.