Call us toll-free now
Book with an expert for free:
1-888-488-0592
Prefer us to call you? Drop your number in the box:
24 hours a day, 7 days a week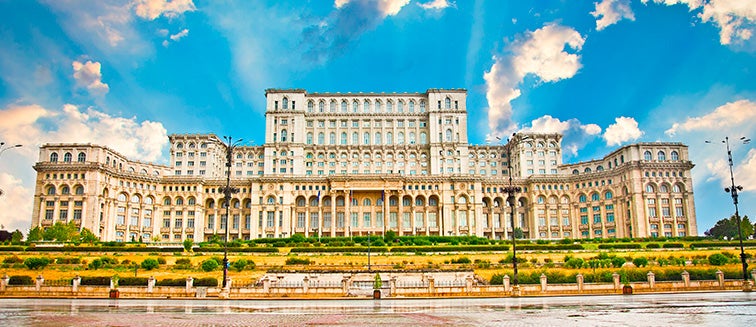 What to see in Romania
Bucharest
Tourist attractions Bucharest
Bucharest is the capital and most populated city in Romania, as well as its main industrial, commercial and cultural centre. It is situated in the southeast of the country, on the banks of the Dâ, mbovita River. The city was first mentioned in a document written in 1459. Since then it has undergone a great many changes, none more significant that being made the national capital in 1862, which consolidated it as the national centre of communication, culture and economy. Its eclectic architecture mixes neoclassical, interwar (Bauhaus and Art Deco), communist and modernist styles. In the interwar period, the city's architecture and the sophistication of its elite earned Bucharest the nickname of Little Paris. Despite the fact that many buildings and districts in the centre were damaged or destroyed by war or earthquakes, most remain standing.
We don't have any trips to Bucharest at the moment.
Subscribe to our newsletter to not miss any trips
In compliance with the Data Protection Regulation, we inform you about your rights in our privacy policy and Cookies policy
Copyright 2013-2023 Exoticca. All Rights Reserved.
80 Southwest 8th Street Brickell Bayview, Miami, FL 33130, United States