Call us toll-free now
Book with an expert for free:
1-888-488-0592
Prefer us to call you? Drop your number in the box:
24 hours a day, 7 days a week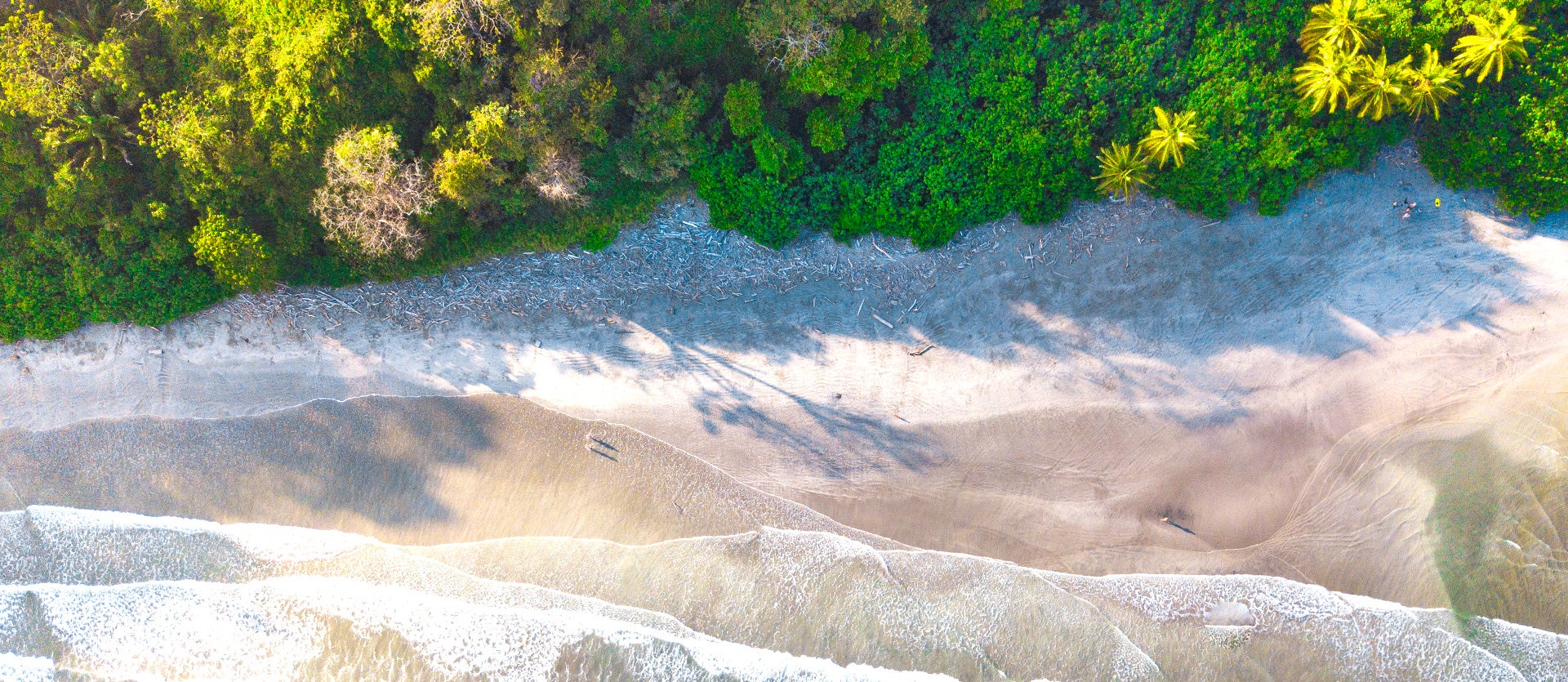 What to see in Costa Rica
Samara
Tourist attractions Samara
Nestled on the Pacific coast, Samara is one of Costa Rica's best-kept secrets! Located in the province of Guanacaste, this small town is famed for its long stretches of golden sand and quiet atmosphere. Home to safe, swim-friendly beaches and charming, family-friendly hotels, unlike some other resort towns, Samara remains delightfully undeveloped and offers a taste of true Costa Rican nature! A vacation to Samara is perfect for families and couples and this little slice of paradise is within easy reach of rainforests and mountains for those looking to enjoy hiking or nature walks. There's a strong focus on the Costa Rican mantra of 'Pura Vida' here, and health and wellness are important to this coastal village. Therefore, you'll find plenty of yoga schools, surfing and plant-based or vegetarian restaurants if you visit Samara. 
Located on the Nicoya Peninsula, if you want to travel to Samara you'll be pleased to know it's within easy reach of Liberia airport, whilst the Costa Rican capital is around a 4.5-hour drive away. If you're in search of authentic culture and the chance to experience the real 'Pura Vida', then a trip to Samara is a perfect choice. You may not find the big-name hotels or all-inclusive resorts here, but instead, you'll enjoy a more down-to-earth, local atmosphere and fewer crowds at the beach. Downtown Samara has just enough restaurants, cafes and trendy boutiques to keep visitors satisfied, whilst the beach boasts a handful of rustic, toes-in-the-sand beach bars to enjoy a drink whilst watching the sunset over the Pacific Ocean! The best time to visit Samara is during the dry season, between December and April, although the weather is generally good all year round, with sunshine almost always guaranteed.
Things to see in Samara
If you travel to Samara, you'll likely spend a good deal of time soaking up the atmosphere of the town's beaches. Samara Beach, which encircles the crystal blue waters of Samara Bay, is the most popular place for tourists and locals alike to relax and enjoy the views. A long crescent of golden sand, lined with luscious palm trees, it's relatively undeveloped. A handful of surf schools offer lessons to beginners and board rentals, whilst beach bars ensure you'll never go thirsty. 
For those looking for an adventure in nature, one of the best things to do in Samara is to take a kayaking excursion to the island of Chora. Nestled in the warm waters of Samara Bay, this tiny island is known as an excellent snorkelling spot and boasts white sand beaches and lush tropical vegetation. Whilst kayaking across the bay can be a little strenuous, it's more than worth it to experience the desert-island tranquillity of Chora Island and witness the abundant underwater world, home to sea turtles, starfish and colorful marine life!
If you'd rather explore the rainforests of the interior, Belen Waterfall is one of the most popular sights in Samara. Around 20 minutes inland from the coast, a short hike from the road brings you to a hidden natural treasure: the Belen Waterfall! Whilst the glistening cascade is beautiful, the clear, cool pools and smooth rocks of the riverbed provide the perfect place to enjoy a refreshing dip. There are also plenty of places to roll out a towel and relax, surrounded by untouched pure nature!
Of course, anyone that travels to the Guanacaste province between July and October will want to experience the beauty of the turtle nesting season! Samara is an ideal place to watch this memorable event, in particular the beaches of Corozalito and Camaronal, just south of the town. If you're lucky, you may witness an 'arribada', when thousands of turtles emerge from the Pacific Ocean to lay their eggs in the sand. The months of September and October, following the last quarter phase of the moon, are the most likely times to witness this natural phenomenon!
Copyright 2013-2023 Exoticca. All Rights Reserved.
80 Southwest 8th Street Brickell Bayview, Miami, FL 33130, United States