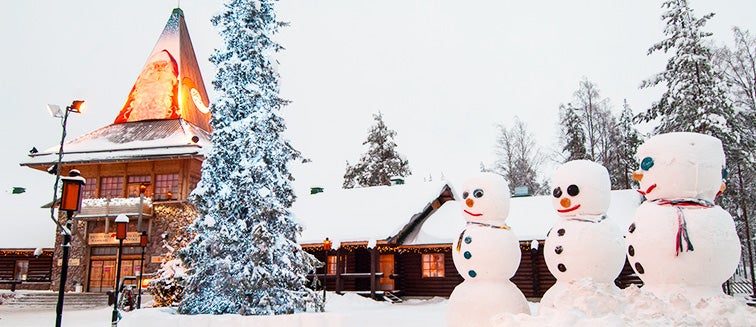 What to see in Finland
Lapland - Rovaniemi
Tourist attractions Lapland - Rovaniemi
The capital of Finnish Lapland. Mainly known as being the home of Santa Claus. In fact, you can find his house there, pay him a visit and have a chat. Nearby is the post office from where you can send postcards with Santa's stamp. This part of the Arctic Circle is a favourite of adventure seekers, as this is one of the ideal places to try a snowmobile, a ride on a sledge pulled by reindeer or huskies, try ice fishing, and see the Northern Lights.
OUR BEST TRIPS TO LAPLAND - ROVANIEMI

Do you want expert advice?
We can help you choose the best destination for your trip.