Call us toll-free now
Book with an expert for free:
1 778 807 9750
Too much? We'll call you. Drop your number in the box:
24 hours a day, 7 days a week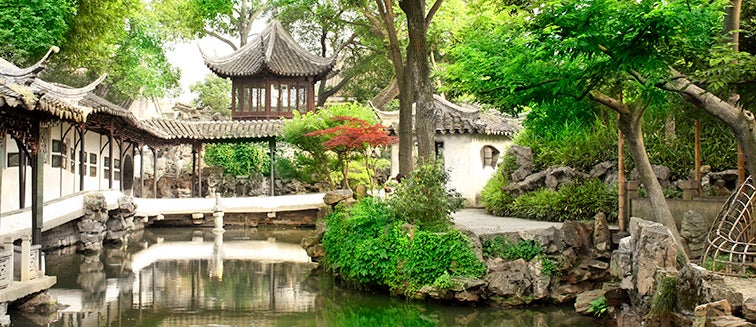 What to see in China
Suzhou
Tourist attractions Suzhou
Travelling to Suzhou on a half-day or full-day tour from Shanghai is standard practice. And there are multiple reasons for this. Not for nothing the city's known as the "Venice of China", thanks to its canals, its rounded bridges and even its gondoliers. But there's so much more you can see here. Its traditional gardens have been recognised as World Heritage Sites by UNESCO, and it has several pagodas worth seeing as well as the remains of the wall that once surrounded it. Get to know Suzhou with Exoticca.
Copyright 2013-2023 Exoticca. All Rights Reserved.
Exoticca Travel Canada Inc 229 Yonge St Suite 400 Toronto, Ontario M5B 1N9 Canada