Call us toll-free now
Book with an expert for free:
1 778 807 9750
Too much? We'll call you. Drop your number in the box:
24 hours a day, 7 days a week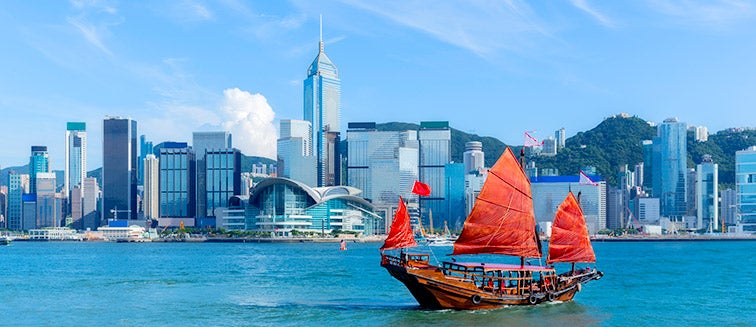 What to see in Hong Kong
Hong Kong
Tourist attractions Hong Kong
Welcome to Hong Kong, a dynamic and cosmopolitan city that seamlessly blends Eastern and Western cultures. Located on the southeastern coast of China, Hong Kong is a vibrant metropolis known for its stunning skyline, bustling markets, and delicious cuisine. With a population of over 7 million people, Hong Kong is a city that never sleeps, offering a plethora of activities and experiences for travelers of all ages.Hong Kong's culinary scene is a delight for food enthusiasts, offering a diverse range of flavors and cuisines. Indulge in traditional dim sum, savory street food, or upscale dining experiences in Michelin-starred restaurants. With its incredible fusion of Eastern and Western flavors, Hong Kong promises a gastronomic adventure like no other.
OUR BEST TRIPS TO HONG KONG
Tourist attractions hong-kong
Copyright 2013-2023 Exoticca. All Rights Reserved.
Exoticca Travel Canada Inc 229 Yonge St Suite 400 Toronto, Ontario M5B 1N9 Canada