Call us toll-free now
Book with an expert for free:
1 778 807 9750
Too much? We'll call you. Drop your number in the box:
Mon. to Fri.: available 24-hours Sat. and Sun.: 3:00 a.m. - Midnight (EST) Or call your preferred Travel Advisor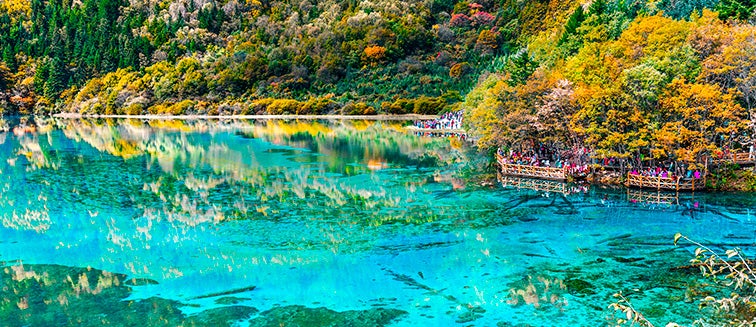 What to see in China
Jiuzhaigou National Park
Tourist attractions Jiuzhaigou National Park
Its picturesque area of 62 km², is the only natural reserve formed by groups of large pines, waterfalls and sand dunes in China. Its multicoloured landscapes, marvellous and peculiar, have earned it the nickname of Fairy Land.
OUR BEST TRIPS TO JIUZHAIGOU NATIONAL PARK
Copyright 2013-2023 Exoticca. All Rights Reserved.
Exoticca Travel Canada Inc 229 Yonge St Suite 400 Toronto, Ontario M5B 1N9 Canada