Call us toll-free now
Book with an expert for free:
1-888-488-0592
Prefer us to call you? Drop your number in the box:
24 hours a day, 7 days a week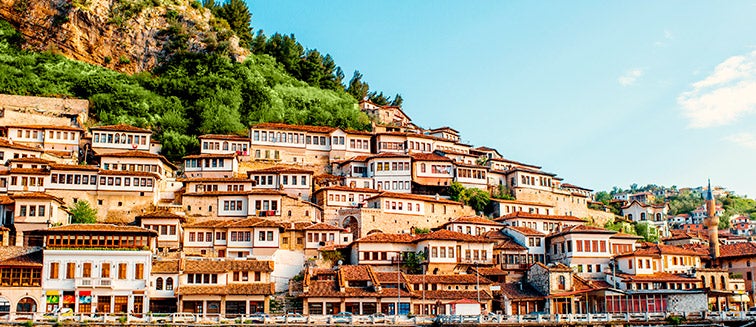 What to see in Albania
Berat
Tourist attractions Berat
Nestled in the breathtaking landscapes of Albania, Berat is a timeless and captivating city that beckons travelers to embark on a soul-stirring journey of discovery. Known as the "City of a Thousand Windows" and recognized as a UNESCO World Heritage Site, Berat is a living tapestry of history and culture, where ancient architecture, cobbled streets, and warm hospitality create an enchanting ambiance that transports you back in time.Set against a backdrop of majestic mountains and the pristine Osum River, Berat promises an inspiring and transformative experience, offering a perfect escape for those seeking a harmonious blend of exploration and relaxation in a truly authentic and picturesque destination.
Copyright 2013-2023 Exoticca. All Rights Reserved.
80 Southwest 8th Street Brickell Bayview, Miami, FL 33130, United States