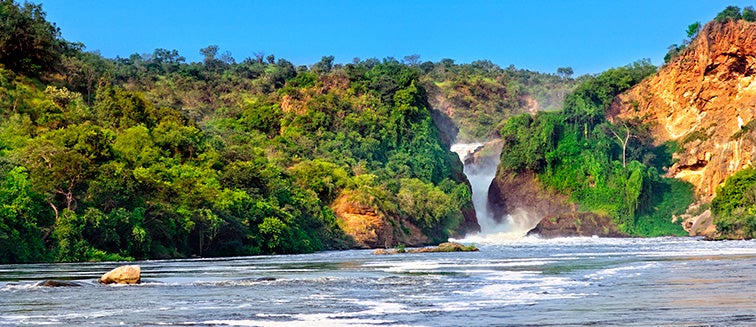 What to see in Uganda
Murchison Falls National Park
Tourist attractions Murchison Falls National Park
Known for the majestic waterfalls that give the park its name, Murchison Falls is famous for its rich flora and fauna. The safaris that travel the area have the opportunity of watching families of giraffes, buffalos, monkeys, hippos, elephants, lions and the popular Nile crocodiles. This river, the longest in Africa, has a section called The White Nile that crosses from Lake Victoria to Uganda and from here you can travel by boat to the vicinity of Murchinson Falls.
The rumble of the fall of the water, which is 47 meters high, warns the traveller that they are near to this mighty natural wonder.
OUR BEST TRIPS TO MURCHISON FALLS NATIONAL PARK

Do you want expert advice?
We can help you choose the best destination for your trip.