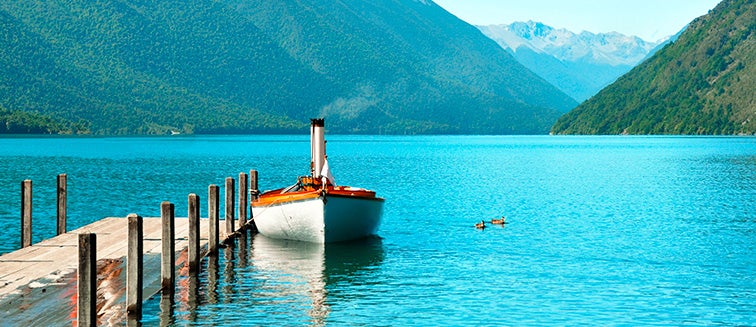 What to see in New Zealand
Nelson
Tourist attractions Nelson
Nelson is the ideal place to relax. Lay back and enjoy the sun, sample a delicious wine from one of the many vineyards in the region or have a beer at the famous Nelson Bay. Here you can take a kayak or boat tour, or take a hike through the wildest nature.
We don't have any trips to Nelson at the moment.
Subscribe to our newsletter to not miss any trips
In compliance with the Data Protection Regulation, we inform you about your rights in our privacy policy and Cookies policy

Do you want expert advice?
We can help you choose the best destination for your trip.