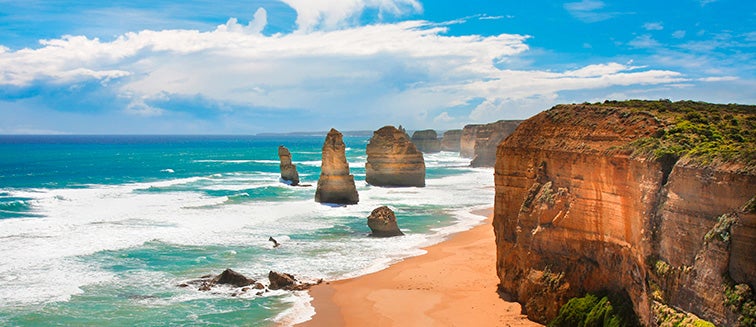 What to see in Australia
Great Ocean Road
Tourist attractions Great Ocean Road
An unmissable coastal route in the south of the country, accessible from Melbourne. The route covers nearly 250 kilometres from Torquay to Warrnambool and is famed for its extraordinary rock formations, such as the Twelve Apostles, London Bridge and The Grotto.
OUR BEST TRIPS TO GREAT OCEAN ROAD

Do you want expert advice?
We can help you choose the best destination for your trip.