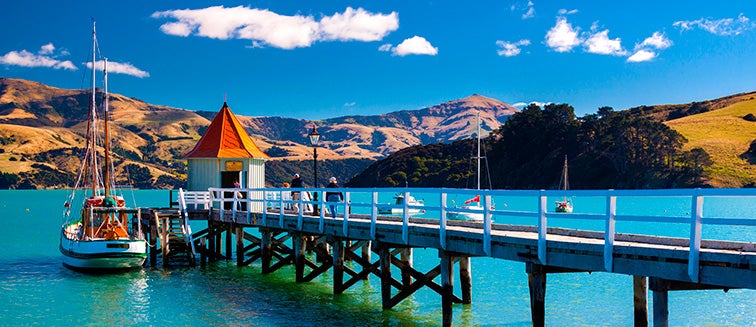 australia and new zealand
What to see in New Zealand
Akaroa
Tourist attractions Akaroa
Akaroa is a small town on the Banks Peninsula, in the Canterbury region. It is said to be the most French town in New Zealand due to its historic buildings, its magnificent port (the only French settlement in the country), and its passion for good food. The beautiful volcanic and oceanic views make this a tourist destination not to be missed.
We don't have any trips to Akaroa at the moment.
Subscribe to our newsletter to not miss any trips
In compliance with the Data Protection Regulation, we inform you about your rights in our privacy policy and Cookies policy

Do you want expert advice?
We can help you choose the best destination for your trip.