Call us for free now
Book with an expert for free:
+44 20 8068 3176
Prefer us to call you? Drop your number in the box:
24 hours a day, 7 days a week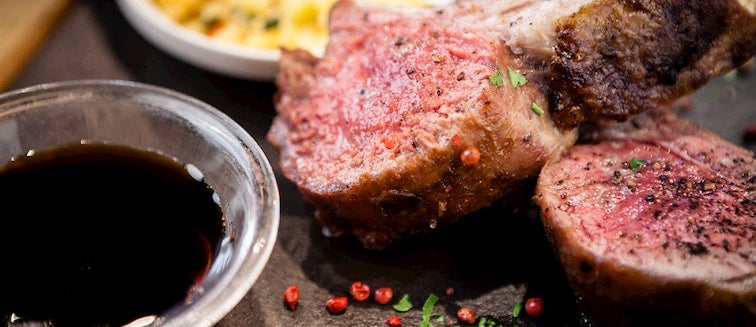 Food In New Zealand
To find out what to eat in New Zealand, the first thing you must take into account is that, being made up of islands, fish is the protagonist, as well as seafood. However, meat is also part of the cuisine, and enjoys more international fame.
The cuisine of New Zealand has its own style, especially that provided by the Māori people. Lamb, venison and pork are used to prepare typical dishes, as well as all kinds of seafood, molluscs and fish. The kumara, a typical New Zealand sweet potato, is also used, as well as the feijoa, the tamarillo, and of course the kiwi.
You have to know that dinner is the main meal according to Māori custom, so if you want to live a true New Zealand experience, save your hunger for the end of the day. Otherwise, you, of course, have hundreds of options in all restaurants in the country at any time of the day.
Another option, especially if you go in summer, is to sign up for one of the many barbecues which are organised randomly throughout the country. Good for roasting meat or fish, the Kiwi are a population who love to enjoy food outdoors. But let's see what the typical dishes to eat in New Zealand are which you cannot miss.
Hangi
For more than 2000 years, the Māori have been using this cooking technique which steams food in a hole in the ground, where they introduce hot stones. With this technique, they cook both meat and fish, together with vegetables, which are left for hours underground until they are perfectly cooked.
Just seeing how they do it is already an experience, so if you have the chance, don't forget to try one of the typical New Zealand dishes with more history.
Hogget
Another dish to eat in New Zealand, after Hangi, is Hogget. This time it is roast lamb, which is prepared in the oven with potatoes, vegetables and herbs.
It is served accompanied by an exquisite mint sauce, which makes premium-quality lamb meat even more tasty. Remember that New Zealand is famous for the quality of its merino sheep wool; in this case, the lamb of the same species is the protagonist of the kitchen.
Braised lamb
We continue with lamb as the main ingredient, but this time to make a delicious stew based on vegetables and tubers, together with the meat. To prepare this dish from New Zealand cuisine, meat is fried, and vegetables are sautéed. It is watered down with red wine sauce and abundant rosemary.
The result is a dish with a delicious taste which, for lovers of meat, will soon become their favorite food.
Colonial Goose
With this bombastic name, a dish is prepared which has nothing to do with geese, which are scarce in these latitudes. In fact, the dish consists of a roast lamb leg, cooked with honey and dried fruits.
To make it, marinate the meat in red wine, so that it takes on the colour of cooked goose, hence the name. Once the process is finished, butter, onion, parsley and breadcrumbs are spread on it and it is put in the oven. Without a doubt another of the dishes of New Zealand cuisine which will delight the most carnivorous.
Fish and chips
Of course the British couldn't go without importing their famous fish and chips, which has become the main choice of New Zealanders when it comes to choosing a fast food dish. To make it, fresh fish such as snapper, hoki or snapper is used, and you will be able to taste it at any place in practically the whole country.
Whitebait
If you're looking for a different dish to eat in New Zealand, you have to try whitebait, which is coated in egg and fried with tomatoes. The whitebait is, in fact, a fish which is characteristic of New Zealand's rivers in the humid zones.
Here fish fans have the opportunity to try one of the native species of the country. Of course, we haven't talked about other species such as sole, lobster, langoustines or hoki, small fish which are the most consumed nationwide.
In addition to the main dishes, desserts and fruits, specifically kiwi, could also be considered as a typical dish. New Zealand kiwifruit is exported all over the world, and is consumed nationwide on a regular basis.
In turn, the most characteristic dessert of New Zealand is the Pavlova Cake, a confectionery speciality consisting of meringue coated with whipped cream and fresh fruit. Its name is due to a famous Russian dancer, and is especially consumed on holidays. Other desserts are the Hokey Pokey, a kind of fluffy caramel toffee, the Lamingtons or glazed biscuits, or chocolate cookies, known as Afghan Biscuits.
To end this journey through the palate, we can try one of its famous wines, such as Marlborough sauvignon blanc, Gisborne chardonnay, or one of the most recognised cabernets worldwide cultivated in Waiheke Island. And now that you know what to eat in New Zealand, organise your entire route well. Bon appetit!