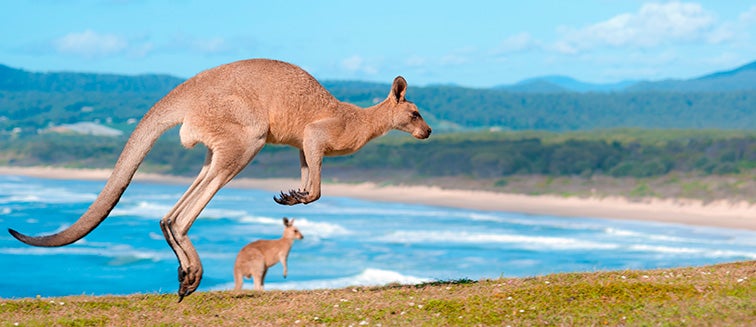 What to see in Australia
Kangaroo Island
Tourist attractions Kangaroo Island
The third largest island in Australia. It is found just in front of Adelaide and was named as such not just due to the kangaroos that call it their home, but because its discoverer, Matthew Flinders, the same man that coined the name Australia to refer to the country, arrived from Kangaroo Head. The island is inhabited, although the population is very small. Its main attraction is its own landscape: wild and practically untouched. Amongst the islands attractions are the Seal Bay Conservation Park, home to seals and sea lions in danger of extinction, the Flinders Chase National Park, full of oddly shaped rocks resulting from erosion, its enormous white sand dunes, as well as a complete range of fauna such as kangaroos, platypuses and koalas.
OUR BEST TRIPS TO KANGAROO ISLAND

Do you want expert advice?
We can help you choose the best destination for your trip.