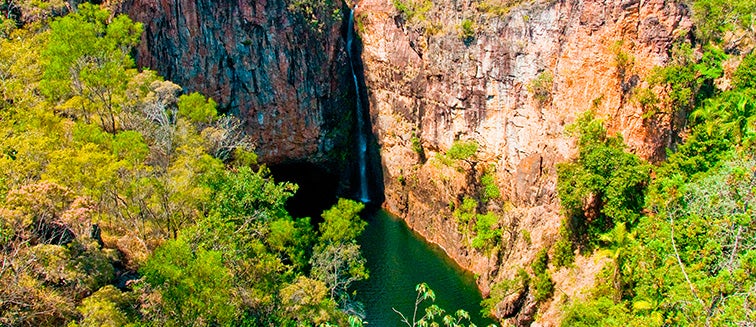 What to see in Australia
Darwin and Kakadu National Park
Tourist attractions Darwin and Kakadu National Park
In the far northeast point of the country is the city of Darwin, an ideal base for exploring the Kakadu National Park, which is also sacred for the Aboriginals. There is a wealth of prehistoric paintings, precipices, cascades and crocodiles.
OUR BEST TRIPS TO DARWIN AND KAKADU NATIONAL PARK

Do you want expert advice?
We can help you choose the best destination for your trip.