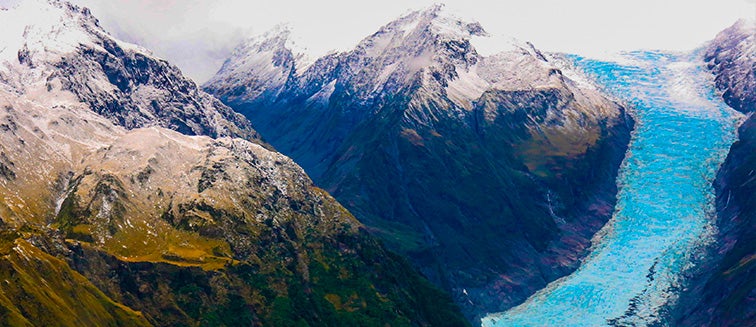 What to see in New Zealand
Franz Josef Glacier
Tourist attractions Franz Josef Glacier
Found in the Tai Poutini National Park, this is one of the most famous glaciers in New Zealand, along with the Fox Glacier, also located in the same park in the New Zealand Alps. The Franz Josef Glacier falls from the Alps down the western coast of South Island nearly all the way to the Tasmanian Sea. To enjoy the best view, take a helicopter tour or take a hike in the surroundings.
We don't have any trips to Franz Josef Glacier at the moment.
Subscribe to our newsletter to not miss any trips
In compliance with the Data Protection Regulation, we inform you about your rights in our privacy policy and Cookies policy

Do you want expert advice?
We can help you choose the best destination for your trip.