Call us toll-free now
Book with an expert for free:
1 778 807 9750
Too much? We'll call you. Drop your number in the box:
Mon. to Fri.: available 24-hours Sat. and Sun.: 3:00 a.m. - Midnight (EST) Or call your preferred Travel Advisor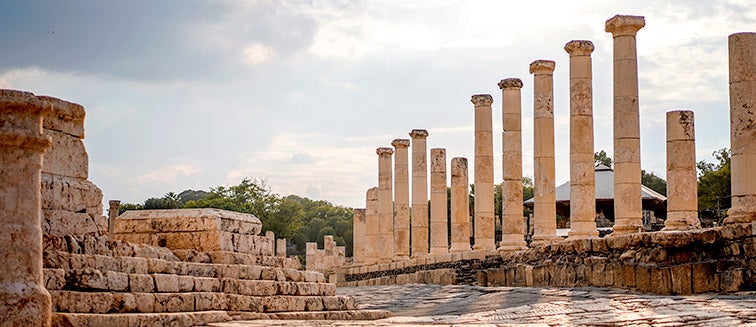 What to see in Israel
Beit She'an
Tourist attractions Beit She'an
Nestled in the heart of the Jordan Valley, Beit She'an is a city steeped in history, culture, and natural beauty. Its roots can be traced back to the ancient Canaanite times and throughout the centuries it has been inhabited by the Greeks, Romans, and Ottomans. Today, it is a vibrant and modern city that retains its historical charm and offers a fascinating glimpse into the past.
What to see/do in Beit She'an:
Beit She'an is a veritable treasure trove of sights and sounds. Explore the intricate mosaics, temples, and bathhouses that are a testament to the city's illustrious past. For a more serene experience, take a walk along the banks of the Jordan River and soak in the stunning vistas of the surrounding countryside.
Copyright 2013-2023 Exoticca. All Rights Reserved.
Exoticca Travel Canada Inc 229 Yonge St Suite 400 Toronto, Ontario M5B 1N9 Canada