Call us toll-free now
Book with an expert for free:
1 778 807 9750
Too much? We'll call you. Drop your number in the box:
24 hours a day, 7 days a week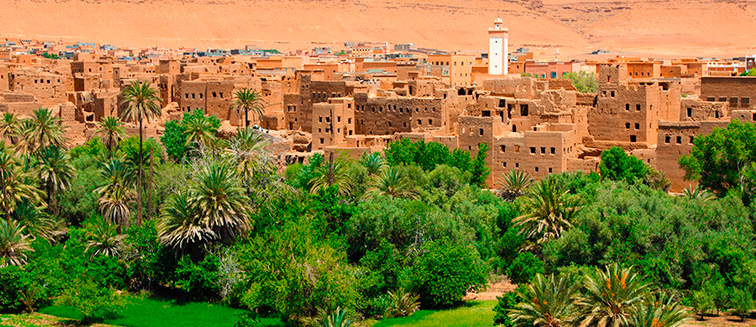 What to see in Morocco
Dadès Gorges
Tourist attractions Dadès Gorges
The Dadès Gorges are impressive rocky canyons situated north of the city of Tinghir. Their landscape, one of the top attractions in the country, boasts enormous rock faces which are the perdition of climbers, especially Spanish and French. The popularity of this sport has spurred several climbing schools which will initiate climbing novices. Its path, complete with palm groves, farm lands and mud villages attracts a great many tourists. The rivers crystal fresh water is perfect to cool off on the hottest days in summer. In this area, some of the cliffs are over 100 metres in height on each side of the river. This is the perfect setting to enjoy some of the country's best sunrises and sunsets
OUR BEST TRIPS TO DADèS GORGES
Copyright 2013-2023 Exoticca. All Rights Reserved.
Exoticca Travel Canada Inc 229 Yonge St Suite 400 Toronto, Ontario M5B 1N9 Canada