Call us toll-free now
Book with an expert for free:
1 778 807 9750
Too much? We'll call you. Drop your number in the box:
24 hours a day, 7 days a week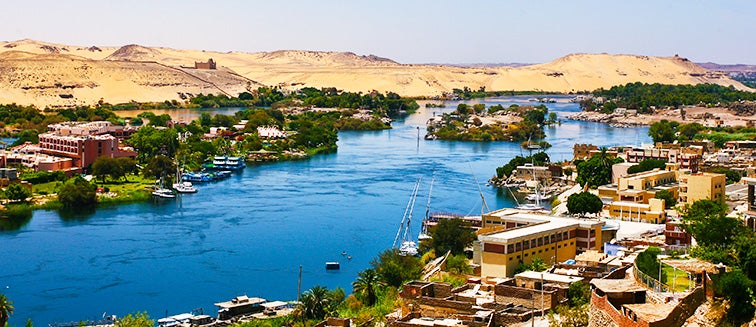 What to see in Egypt
Nile River
Tourist attractions Nile River
On a trip to Egypt, you can not forego a boat trip or cruise on the Nile, the longest river in Africa on whose bank the most important cities of the country were built in antiquity. Currently, it is where the main tourist attractions are located, such as Luxor, the ancient capital; Giza, the necropolis where the famous pyramids are located; as well as Cairo, the capital of modern Egypt. The Nile River has two tributaries: the White Nile, which is born in Burundi and passes through Tanzania, Lake Victoria, Uganda, South Sudan and Sudan; and the Blue Nile, which originates in Lake Tana, crosses Ethiopia and reaches Sudan, where it meets the northern part of the river.
OUR BEST TRIPS TO NILE RIVER
Copyright 2013-2023 Exoticca. All Rights Reserved.
Exoticca Travel Canada Inc 229 Yonge St Suite 400 Toronto, Ontario M5B 1N9 Canada