Call us toll-free now
Book with an expert for free:
1 778 807 9750
Too much? We'll call you. Drop your number in the box:
24 hours a day, 7 days a week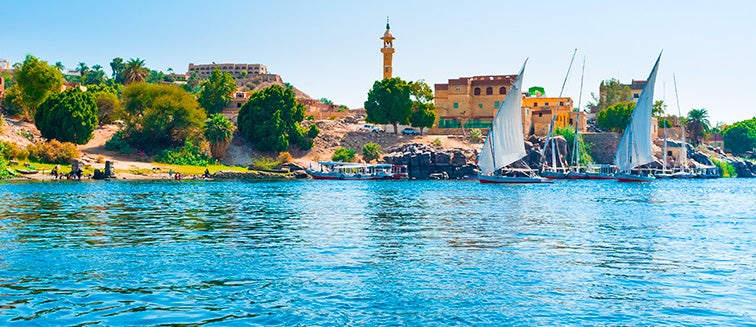 What to see in Egypt
Aswan
Tourist attractions Aswan
Also known as Aswan, this city located in the south of Egypt is known for being the starting point for many of the visits to Abu Simbel. Due to the flooding of the Nile riverbed, the Egyptians built both a high and low dam in the area to prevent flooding, but in both constructions, the environmental impact was not taken into account, and due to the rising levels of Lake Nasser the temples of Nubia and Abu Simbel suffered flooding damage. Thanks to a UN campaign to preserve the monuments, different countries of the world collaborated in the transfer of the temples to the interior, away from the river banks.
Copyright 2013-2023 Exoticca. All Rights Reserved.
Exoticca Travel Canada Inc 229 Yonge St Suite 400 Toronto, Ontario M5B 1N9 Canada