Call us toll-free now
Book with an expert for free:
1 778 807 9750
Too much? We'll call you. Drop your number in the box:
24 hours a day, 7 days a week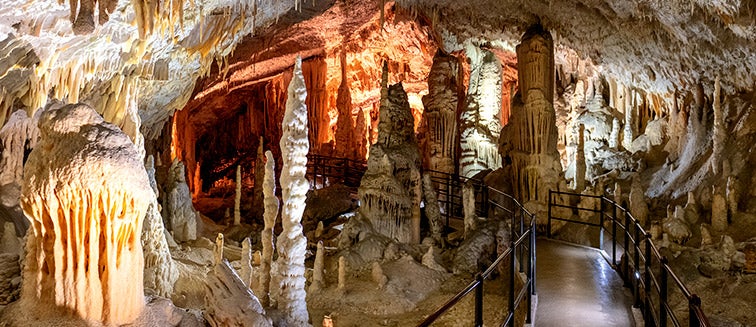 What to see in Slovenia
Postojna Cave
Tourist attractions Postojna Cave
The Postojna Cave is one of the most visited places in Slovenia. It contains a set of galleries, tunnels and underground rooms where nature has covered the walls with stalactites and stalagmites. The largest of them is about 5 meters long and is known as Birljant, or 'brilliant' in English. More than 21 kilometers long, the first part of the route open for tourists is taken on a classic 140-year-old train. The cave is home to dozens of wildlife species such as bats, lobsters and butterflies. The place also houses two large rooms, one where concerts are held, and another a congress hall where period dances are organized.
We don't have any trips to Postojna Cave at the moment.
Subscribe to our newsletter to not miss any trips
In compliance with the Data Protection Regulation, we inform you about your rights in our privacy policy and Cookies policy
Tourist attractions slovenia
Copyright 2013-2023 Exoticca. All Rights Reserved.
Exoticca Travel Canada Inc 229 Yonge St Suite 400 Toronto, Ontario M5B 1N9 Canada