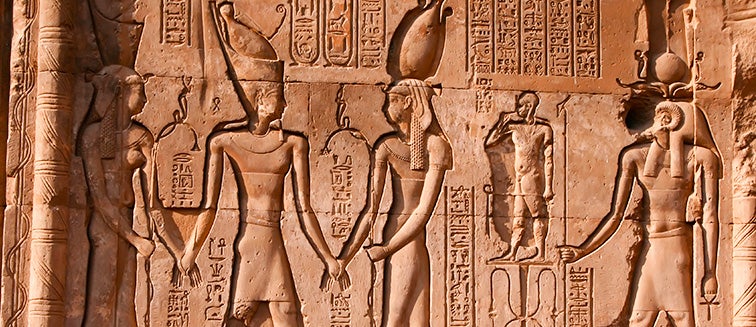 Tourist attractions Esna
Located on the banks of the Nile River, just over 50 kilometers from Luxor, the city of Esna is known for the mighty lock that surrounds its perimeter. It is one of the obligatory stops for all cruises that cross the river. The most important monument of the city is the temple of Jnum, of which only its hypostyle hall remains intact. The hall is formed of 24 columns and exquisite bas-reliefs, which represent several scenes in the life of the Ancient Egyptians including imagery of Gods, astronomy, as well as calendars of celebrations.

Do you want expert advice?
We can help you choose the best destination for your trip.