Call us toll-free now
Book with an expert for free:
1-888-488-0592
Prefer us to call you? Drop your number in the box:
24 hours a day, 7 days a week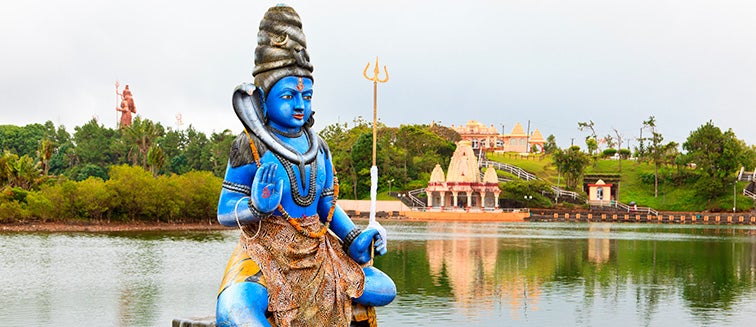 What to see in Mauritius
Grand Bassin Crater
Tourist attractions Grand Bassin Crater
Also known as Ganga Talao, this lake is one of the most sacred places in Mauritius for the Hindus. It is located in the heart of the island, in a mountainous area of ​​Savanne where there was once a volcanic crater that, over the years, has been covered by water. It is one of the most common visits on a trip to Mauritius. On one of its shores is a Hindu temple dedicated to Shiva, who is represented in one of the statues at the entrance, and is the largest on the island. The other temple is dedicated to the goddess Durga Maa Bhavani. According to the legends that surround the place, this lake is sacred because it is believed to be connected to the Ganges River. For this reason, during the festival of Maha Shivaratri, also called the night of Shiva, many pilgrims arrive at the lake from different parts of the island.
We don't have any trips to Grand Bassin Crater at the moment.
Subscribe to our newsletter to not miss any trips
In compliance with the Data Protection Regulation, we inform you about your rights in our privacy policy and Cookies policy
Tourist attractions mauritius
Copyright 2013-2023 Exoticca. All Rights Reserved.
80 Southwest 8th Street Brickell Bayview, Miami, FL 33130, United States