Call us toll-free now
Book with an expert for free:
1 778 807 9750
Too much? We'll call you. Drop your number in the box:
Mon. to Fri.: available 24-hours Sat. and Sun.: 3:00 a.m. - Midnight (EST) Or call your preferred Travel Advisor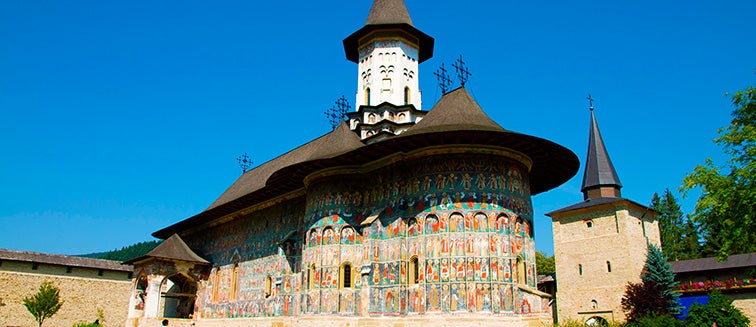 What to see in Romania
Campulung Moldovenesc
Tourist attractions Campulung Moldovenesc
Campulung Moldovenesc is a town in the Suceava district. This town, together with Sibiel, is one of the towns that best preserves the culture, art and charms of Romanian history. A good example of this is the Voronet Monastery, known as the Sistine Chapel of the East, famous for its painting of the Last Judgement.
We don't have any trips to Campulung Moldovenesc at the moment.
Subscribe to our newsletter to not miss any trips
In compliance with the Data Protection Regulation, we inform you about your rights in our privacy policy and Cookies policy
Copyright 2013-2023 Exoticca. All Rights Reserved.
Exoticca Travel Canada Inc 229 Yonge St Suite 400 Toronto, Ontario M5B 1N9 Canada