Call us toll-free now
Book with an expert for free:
1 778 807 9750
Too much? We'll call you. Drop your number in the box:
24 hours a day, 7 days a week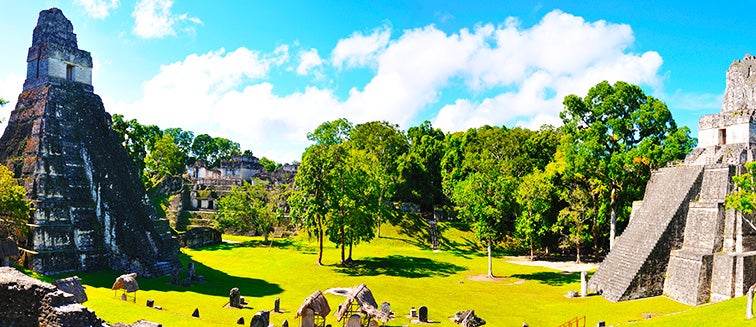 What to see in Guatemala
Tikal
Tourist attractions Tikal
Tikal is one of the largest archaeological sites and urban centres of the pre-Columbian Mayan civilisation. It is located in the town of Flores, in the Petén department, and forms part of the Tikal National Park, which was declared a UNESCO World Heritage site in 1979. According to the glyphs found at the site, it was once named Yax Mutul. Tikal was the capital of a belligerent state, which was converted into one of the most powerful kingdoms of the ancient Mayans. Although the monumental architecture of the site dates back to the 4th century BC. Tikal was at its peak during the Mesoamerican Classic Period, between 200-900 AD. During this time, the city dominatad a large part of the Mayan region, in the political, economic and military arenas and maintained links with other regions, throughout Mesoamerica, including the then metropolis of Teotihuacan, in the distant Valley of Mexico.
Tourist attractions guatemala
Copyright 2013-2023 Exoticca. All Rights Reserved.
Exoticca Travel Canada Inc 229 Yonge St Suite 400 Toronto, Ontario M5B 1N9 Canada