Call us toll-free now
Book with an expert for free:
1 778 807 9750
Too much? We'll call you. Drop your number in the box:
24 hours a day, 7 days a week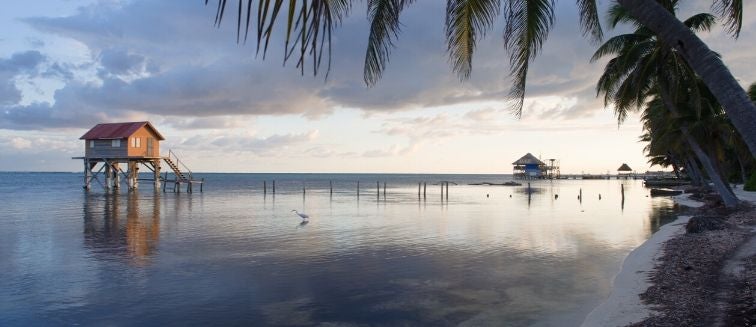 What to see in Belize
Ambergris Caye
Tourist attractions Ambergris Caye
The largest of all Belize's islands, Ambergris Caye is also the most famous thanks to its idyllic white sandy beaches, mangrove swamps and refreshing sea breeze, earning it the title of 'La Isla Bonita', or 'the beautiful island', in Madonna's hit song. Only a mile wide and twenty-five miles long, Ambergris Caye's shoreline is bathed by the Caribbean Sea and attracts visitors with its promise of laid-back, sun-filled days, exquisite seafood and excellent water sports opportunities.
The largest, and only town on the island is the once sleepy fishing village of San Pedro, today a lively centre full of shops, eateries and just about anything one might need whilst in 'paradise'. In high season, the streets are filled with slow-moving golf carts, the prefered method of transport on tiny Ambergris Caye. The majority of the resident population of this island are of Spanish descent, originally hailing from Mexico, having settled on Ambergris Caye after fleeing the Caste War of Yucatan in the second half of the 19th-century. Residents tend to speak both English and Spanish.
There's an endless list of reasons why tourists flock to this tiny island every year, but the main attraction is its proximity to the Belize Barrier Reef, the second largest in the world and home to a colourful underwater world of marine life. Snorkelling and scuba diving are the favourite activities of visitors on holiday in Ambergris Caye. The beaches are equally impressive, with perfect underdeveloped charm. 'Secret Beach' is a must-visit, although it has long outgrown its name and is popular with locals and visitors alike. 
OUR BEST TRIPS TO AMBERGRIS CAYE
Tourist attractions belize
Copyright 2013-2023 Exoticca. All Rights Reserved.
Exoticca Travel Canada Inc 229 Yonge St Suite 400 Toronto, Ontario M5B 1N9 Canada