Call us toll-free now
Book with an expert for free:
1 778 807 9750
Too much? We'll call you. Drop your number in the box:
24 hours a day, 7 days a week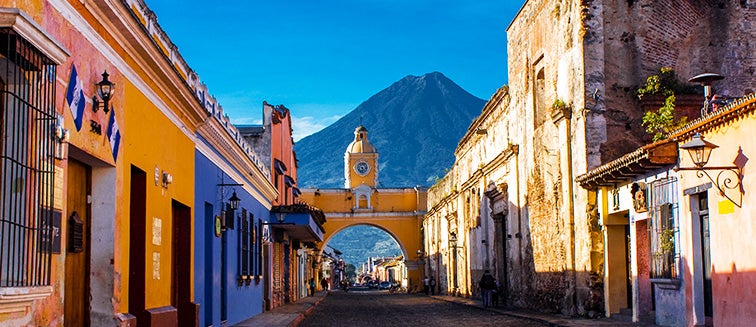 What to see in Guatemala
Antigua Guatemala
Tourist attractions Antigua Guatemala
The city of Santiago de los Caballeros de Guatemala, whose official and historical name is the Very Noble and Very Loyal City of Santiago de los Caballeros de Guatemala, commonly referred to simply as Antigua Guatemala, is located in the Sacatepéquez department. It was the capital of the Captaincy General of Guatemala, between 1541 and 1776, the year in which the capital was moved to Nueva Guatemala de la Asunción, or Guatemala City, following the Santa Marta earthquakes which devastated the city for the third time in the century. It was designated as a UNESCO World Heritage site in 1979. Today it is an important tourist destination for its well preserved Spanish architecture with Baroque facades, as well as a great many ruins of catholic churches. It is also known for its Easter processions which have taken place ever since the city became capital.
Tourist attractions guatemala
Copyright 2013-2023 Exoticca. All Rights Reserved.
Exoticca Travel Canada Inc 229 Yonge St Suite 400 Toronto, Ontario M5B 1N9 Canada