Call us toll-free now
Book with an expert for free:
1 778 807 9750
Too much? We'll call you. Drop your number in the box:
Mon. to Fri.: available 24-hours Sat. and Sun.: 3:00 a.m. - Midnight (EST) Or call your preferred Travel Advisor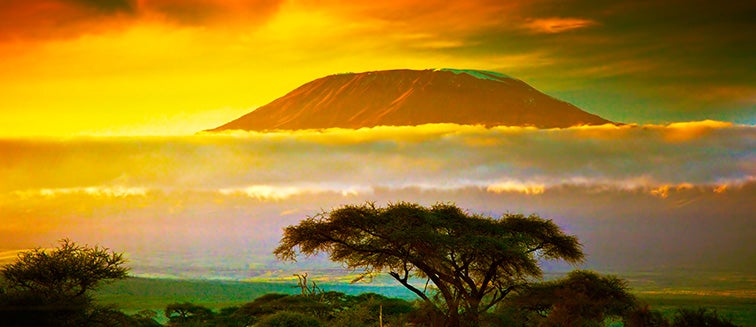 What to see in Tanzania
Kilimanjaro
Tourist attractions Kilimanjaro
Kilimanjaro is one of the main attractions in Tanzania. Situated in the north of the country, at the Kenyan border, it comprises three dormant volcanoes: Shira, Mawenzi and Kibo. The latter volcano is home to the highest point, Uhuru, at a height of 5,800 metres, making it the highest mountain on the African continent and one of the Seven Summits. One of its main attractions are the so called Snows of Kilimanjaro, the glaciers that are found on the upper part of the mountain which are facing extinction due to climate change. Kilimanjaro National Park was declared a UNESCO World Heritage site in 1987.
OUR BEST TRIPS TO KILIMANJARO
Copyright 2013-2023 Exoticca. All Rights Reserved.
Exoticca Travel Canada Inc 229 Yonge St Suite 400 Toronto, Ontario M5B 1N9 Canada