Call us toll-free now
Book with an expert for free:
1 778 807 9750
Too much? We'll call you. Drop your number in the box:
24 hours a day, 7 days a week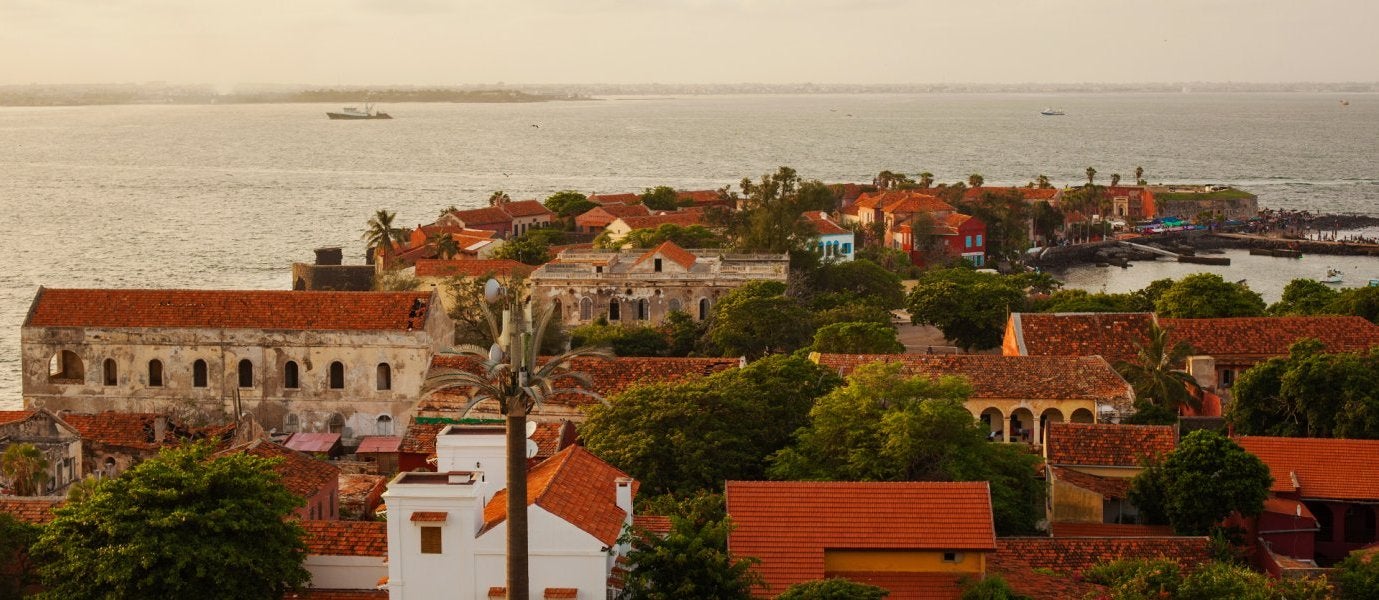 What to see in Senegal
Goree Island
Tourist attractions Goree Island
Situated just over a mile off the coast of Dakar, the Senegalese capital, Goree Island is a tiny, car-free island with an extensive and remarkably tragic history. It appears to be an idyllic little island, with a tranquil atmosphere and old-world charms, but Goree Island is best known for its role in the Atlantic Slave Trade between the 15th and 19th-centuries. Classified as a district of the city of Dakar, Goree Island earnt UNESCO World Heritage status for its pivotal role as a 'memory island', reminding us of this dark period of history and the horrors of human exploitation. 
If you travel to Dakar you can easily visit Goree Island as it's connected to the mainland by regular ferry services which complete the journey in around 20 minutes, making it a popular stop on a tour of Senegal. Visiting Goree Island is an eye-opening and, at times, heart-breaking experience as the contrasts between the elegant houses of the former slaver traders and the grim slave-quarters are stark. Today, a peaceful island with a population of around 1,600 people, Goree Island has come under the rule of the Portuguese, Dutch, English and French successively over the centuries, when it was used as both a stopover for merchants and a slave market.
If you travel to Goree Island you will most likely pay a visit to the House of Slaves, an imposing building with a red-facade, once used as a holding centre for slaves during the 18th-century. Today, it is an informative museum and memorial to the horrors of the Atlantic Slave Trade. Other things to see on Goree Island include a number of colonial fortifications and the Relais de L'Espaden, the former residence of the French governor. 
We don't have any trips to Goree Island at the moment.
Subscribe to our newsletter to not miss any trips
In compliance with the Data Protection Regulation, we inform you about your rights in our privacy policy and Cookies policy
Tourist attractions senegal
Copyright 2013-2023 Exoticca. All Rights Reserved.
Exoticca Travel Canada Inc 229 Yonge St Suite 400 Toronto, Ontario M5B 1N9 Canada