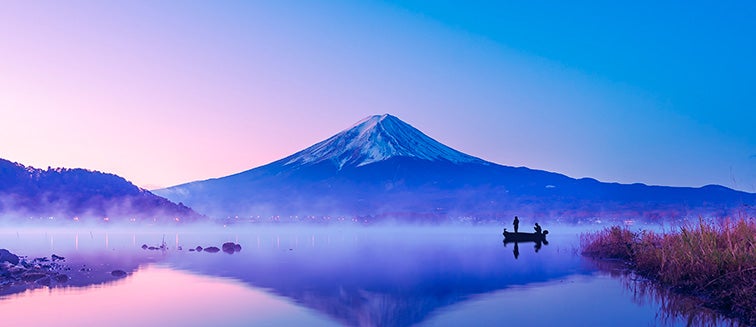 What to see in Japan
Mount Fuji
Tourist attractions Mount Fuji
The emblematic mountain is the highest in the country at 3,776 metres. It is a tradition for all Japanese people to climb the mountain at least once in their life, where they can pray in the sanctuary at the summit. A great many pilgrims make the climb in summer.
OUR BEST TRIPS TO MOUNT FUJI

Do you want expert advice?
We can help you choose the best destination for your trip.