Call us toll-free now
Book with an expert for free:
1 778 807 9750
Too much? We'll call you. Drop your number in the box:
24 hours a day, 7 days a week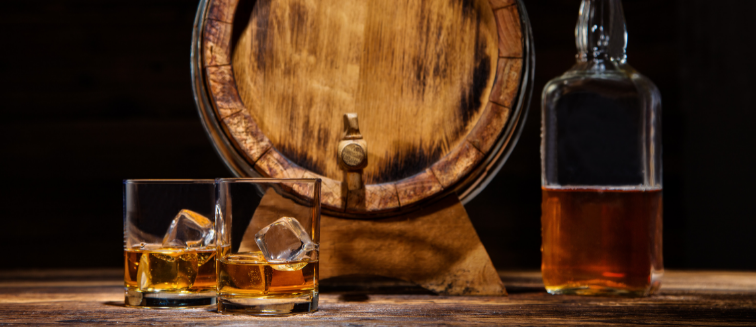 Shopping in Ireland
If you are looking for souvenirs from Ireland you should read this.
Going shopping in Ireland is a real treat! From quirky boutiques to big-name shops and everything in between, Ireland has all kinds of souvenirs and products to take home with you. From traditional trinkets to Guinness memorabilia, souvenirs in Ireland come in all varieties! Of course, the capital city of Dublin is a shoppers' paradise, but you'll find plenty of interesting shops and regional gifts as you travel around the island of Ireland. Here are just a few of the most sought-after things to buy in Ireland during your next trip to the Emerald Isle.
Chocolate
A little known fact is that Ireland is actually the home of Cadbury's chocolate, and buying a bar of the popular Dairy Milk is a must-do if you travel to the Emerald Isle! Furthermore, chocolate connoisseurs love Ireland's wide variety of artisanal chocolate products and on any high street across the country, you'll find numerous chocolate shops selling mouth-watering treats that you can easily fit in your suitcase and take back home! Some of the top chocolatiers to look our for in Ireland include Butler's and Bean & Goose.
Waterford Crystal
Famous worldwide for its high quality, Waterford Crystal is headquartered in the town of the same name in southeast Ireland. A decadent souvenir indeed, Waterford Crystal produce a variety of glassware, from wine glasses to chandeliers. But don't worry if you're not visiting Waterford on your trip to Ireland, as the brand is sold in department stores and homeware shops across the country. One of the best souvenirs to buy in Ireland, a piece of Waterford Crystal is sure to be a sparkling reminder of your time in the Emerald Isle!
Guinness Memorabilia
Guinness and Ireland go hand in hand, and indulging in a pint of the black stuff is almost obligatory if you travel to this country! One of the most popular activities to enjoy in Dublin is a tour of the Guinness Storehouse, and here you'll find an incredible gift shop with all kinds of Guinness-inspired souvenirs. Furthermore, gift shops throughout Ireland sell Guinness merchandise, so no matter where you travel you can pick up one of these popular Irish souvenirs!
Irish Whiskey
Distinct from its Scottish counterpart, Irish whiskey is spelt with an 'e' and is one of the most popular souvenirs to buy in Ireland. Known as 'uisce beatha', or the 'water of life', whiskey plays an important role in Irish culture and a bottle of local whiskey is the perfect gift to take home with you. Jameson, Black Bush and Bushmill are three of the most popular and well-regarded Irish whiskey brands.
Claddagh Rings
Dating back to the 17th-century, Claddagh Rings are one of the most charming and popular Irish souvenirs. A Claddagh ring is a ring with a design of a heart being held in two hands and the way in which it is worn can symbolize several different things. For example, wearing the ring on your right hand with the heart facing away from your body shows that you're single. If you wear it on your right hand with the heart facing inward this symbolizes that you're in a relationship. Wearing a Claddagh ring on your left hand with the heart facing out shows that you're engaged, whilst wearing it on the left hand with the heart facing inwards shows that you're married. An excellent, meaningful souvenir that would make a beautiful gift for a loved one!
Aran Wool
We all know that Irish weather can be unpredictable, therefore a cosy Aran wool sweater is an incredibly practical souvenir to buy in Ireland. Made from pure merino wool and hand-stitched, Aran sweaters use traditional patterns steeped in centuries of history. These chunky knit jumpers can be purchased throughout the country in specialist shops and are a great investment piece for your wardrobe, sure to keep you warm for years to come!
Pottery
Countless high-quality potteries are based in Ireland, and as such, you'll come across all manner of beautiful ceramics and pottery wares during your trip to the Emerald Isle. From flowery motifs to traditional Celtic designs, you'll find pottery to suit all tastes and decorative styles. Department stores are a good place to look for Irish pottery, but you'll also find artisan designer shops in many of the major towns and cities. The Dingle Peninsula is particularly well known for its potters. 
OUR BEST TRIPS TO IRELAND
Copyright 2013-2023 Exoticca. All Rights Reserved.
Exoticca Travel Canada Inc 229 Yonge St Suite 400 Toronto, Ontario M5B 1N9 Canada