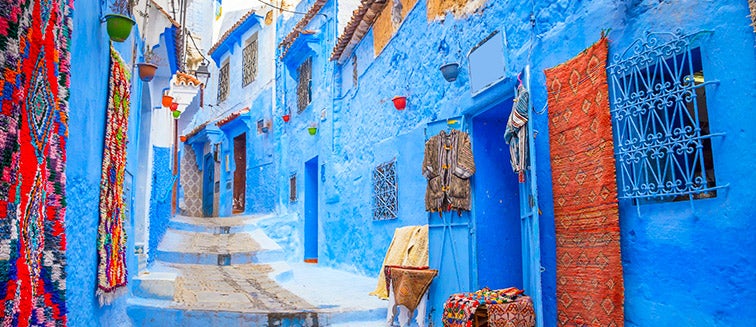 What to see in Morocco
Chefchaouen
Tourist attractions Chefchaouen
Chefchaouen is a town in the Rif Mountains of Morocco. It is known for its beautiful bluewashed buildings, winding streets, and vibrant culture. Its unique look and atmosphere make it one of the most popular tourist destinations in Morocco. Chefchaouen is home to a variety of restaurants and shops, as well as a number of historical sites. It is a great place to explore and experience the culture of the mountainous region of Morocco.
OUR BEST TRIPS TO CHEFCHAOUEN

Do you want expert advice?
We can help you choose the best destination for your trip.