Call us for free now
Book with an expert for free:
+44 20 8068 3176
Prefer us to call you? Drop your number in the box:
24 hours a day, 7 days a week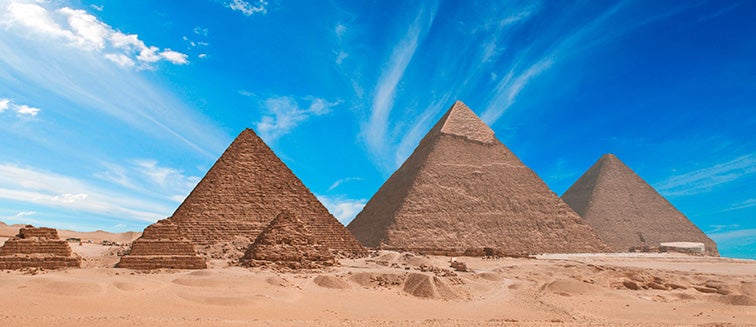 What to see in Egypt
Giza
Tourist attractions Giza
The necropolis of Giza is one of the greatest treasures of Ancient Egypt. Located within the site are the famous pyramids of Khafre, Menkaure and the great pyramid of Giza, Khufu, considered one of the best preserved and one of the seven wonders of the world. Located on the outskirts of Cairo, these three imposing monuments are one of the main tourist attractions, as well as the enormous figure of the Sphinx, the animal with the body of a lion and a human head whose nose was destroyed by Napoleonic troops. A visit to the great pyramid of Giza allows the traveler to enter a giant network of low-lying tunnels that lead to the King's chamber, where an empty sarcophagus is found.