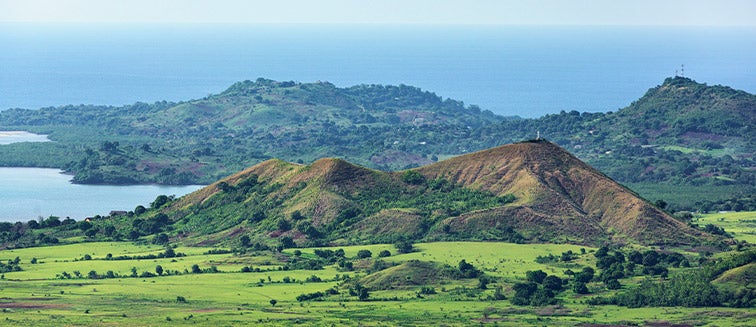 What to see in Madagascar
Nosy Be
Tourist attractions Nosy Be
Nosy Be is an island off the coast of Madagascar coast. It is home to the forests of Lokobe Reserve, which shelter chameleons, geckos and frogs. The capital, known as Hell-Ville, is known for its French colonial buildings and an indoor market. Interestingly, there is a park called Lemuria Land is home to a variety of lemurs. Also in the park is a 19th-century distillery still used to extract essential oils from the native ylang-ylang tree.

Do you want expert advice?
We can help you choose the best destination for your trip.