Call us for free now
Book with an expert for free:
+44 20 8068 3176
Prefer us to call you? Drop your number in the box:
24 hours a day, 7 days a week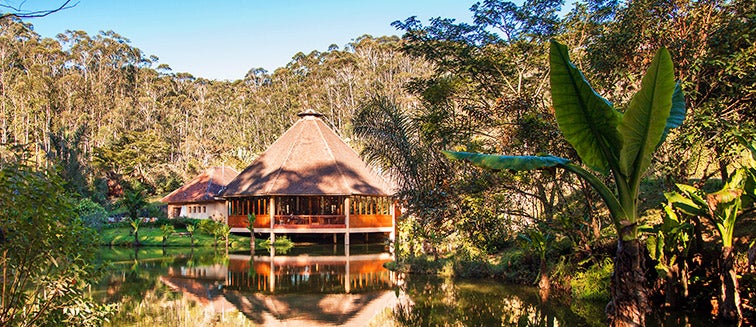 What to see in Madagascar
Andasibe
Tourist attractions Andasibe
Nestled amidst the lush rainforests of Madagascar, Andasibe is a captivating destination that offers a remarkable blend of wildlife, natural beauty, and cultural richness. This enchanting region is renowned for its diverse ecosystems, including the renowned Andasibe-Mantadia National Park, making it a haven for nature lovers and travelers seeking a unique and immersive experience. With its pristine landscapes, fascinating wildlife, and warm hospitality, Andasibe promises an unforgettable journey that will leave you inspired and rejuvenated.
OUR BEST TRIPS TO ANDASIBE